West Village - White Horse Tavern#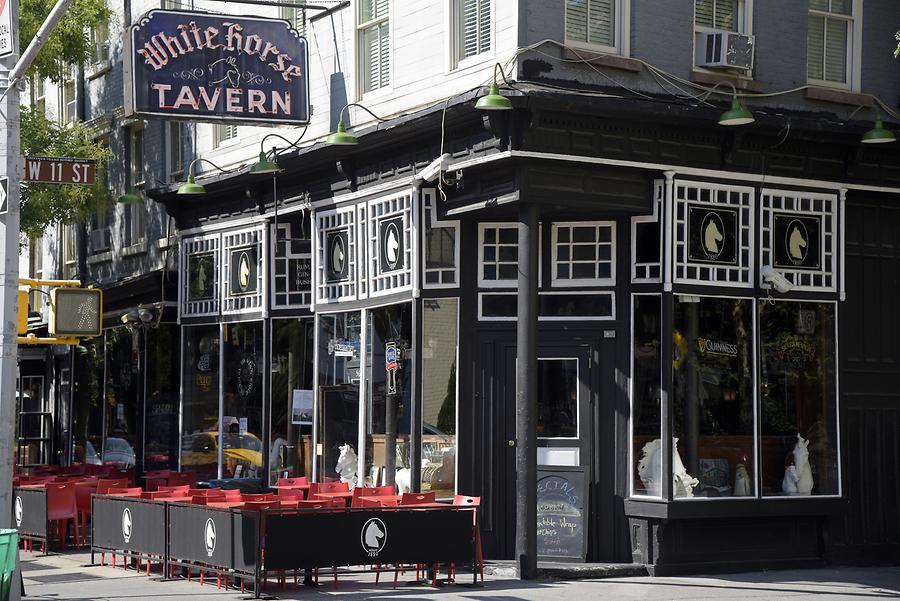 In der White Horse Tavern, einem der legendärsten Pubs der Stadt, trafen sich einst große Literaten wie Norman Mailer oder Dylan Thomas. Letzterer trank allerdings ein wenig zu viel. Nach einem Zechgelage wurde er bewusstlos und wachte nie mehr auf.
In the White Horse Tavern, one of the city's most fabulous pubs, great writers such as Norman Mailer and Dylan Thomas once met. The latter, however, exaggerated his drinking. After a booze-up, he lost consciousness and never woke up again.