Union Square - Greenmarket#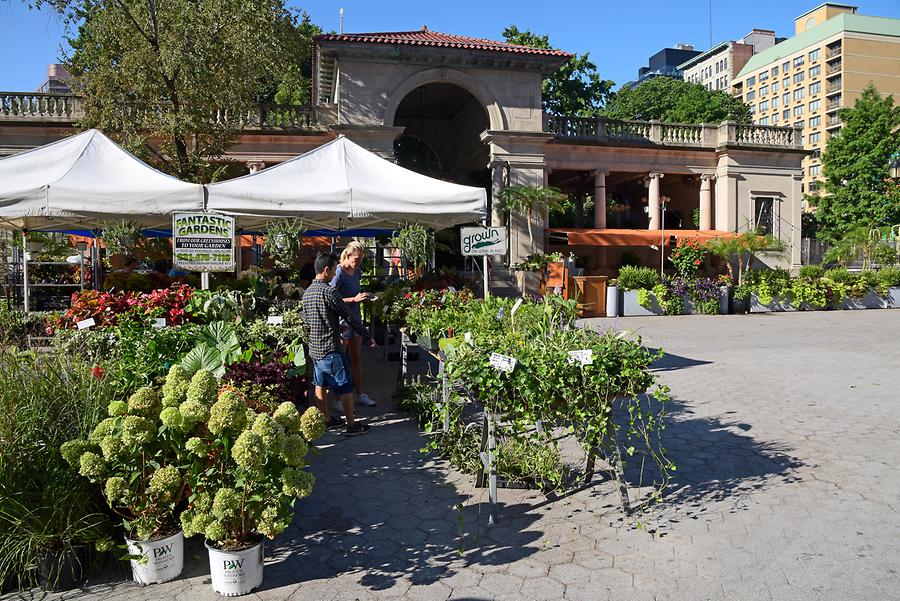 An vier Tagen pro Woche kommen Farmer aus dem Umland und bieten am Nordende des Union Square ihre biologisch angebauten Produkte feil. Spätestens jetzt glaubt man kaum noch, dass man in Wahrheit mitten durch eine 20 Millionen-Metropole spaziert.
Four days a week, farmers come from the surroundings of the city and offer their organically grown products at the northern end of Union Square. At least now you hardly believe that you are actually walking through the centre of a 20 million metropolis.