Harlem - Apollo Theater#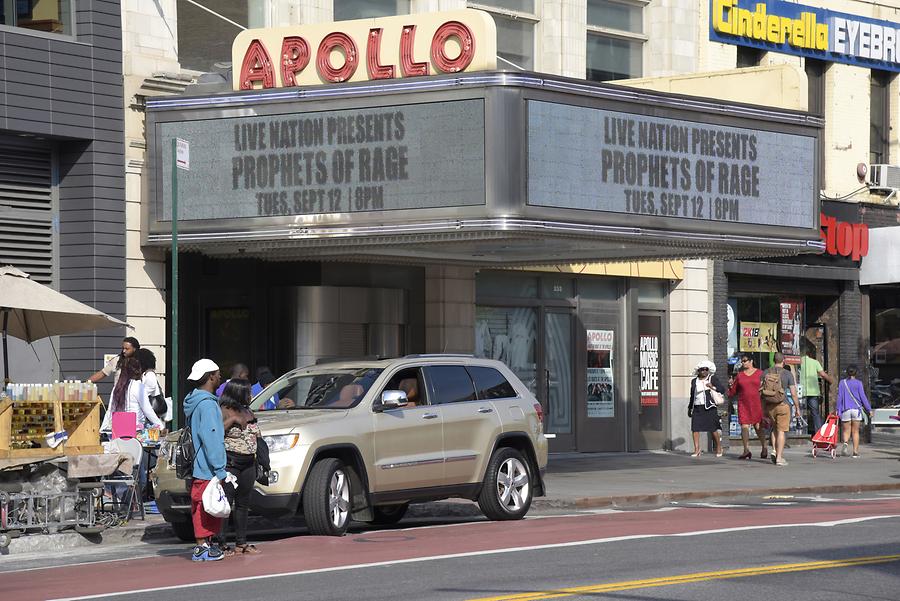 Die Statue blickt direkt auf das legendäre Apollo Theater, wo Größen wie Ella Fitzgerald, Jimi Hendrix und die Jackson 5 ihre Karriere begannen. Hier trat so gut wie jeder bekannte schwarze Künstler auf, von Duke Ellington bis Louis Amstrong. Rund um das Theater präsentiert sich Harlem mit seinen Straßenmärkten, seinen zum Teil noch traditionell gekleideten Bewohnern und seinen berühmten Gospelchören immer noch wie ein Stück Afrika im Herzen New Yorks.
The statue looks directly at the legendary Apollo Theater, where big names like Ella Fitzgerald, Jimi Hendrix and the Jackson Five started their careers. Here, practically every well-known black artist performed, from Duke Ellington to Louis Amstrong. Around the theater, Harlem still presents itself as a piece of Africa in the heart of New York, with its street markets, its still traditionally dressed residents and its famous gospel choirs.