Chelsea - High Line#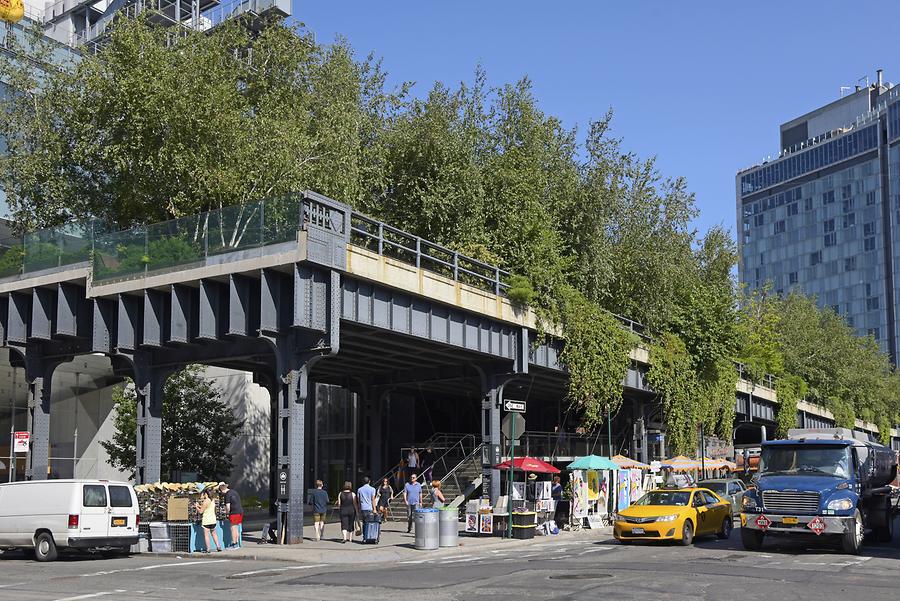 Auch ein anderes, höchst kreatives Beispiel der Stadtsanierung namens High Line kann man in Chelsea bewundern. Bis 1980 ratterten auf der Hochbahntrasse Güterzüge durch das Viertel. Dann wurde die schäbige Bahnlinie durch einen schön gestalteten Grünstreifen ersetzt. Der zweieinhalb Kilometer lange Park lädt - 10 m über dem Straßenniveau – zum Flanieren, Radfahren oder einfach Faulenzen ein.
In Chelsea, another extremely creative example of urban redevelopment, the High Line, can be admired. Until 1980 freight trains rattled through the district on this elevated railway line. Then the shabby railway line was replaced by a beautifully designed green area. The two-and-a-half-kilometer-long park - 10 meters above street level - invites for a stroll, to cycle or just to relax.