Battery Park City - World Financial Center; Marina#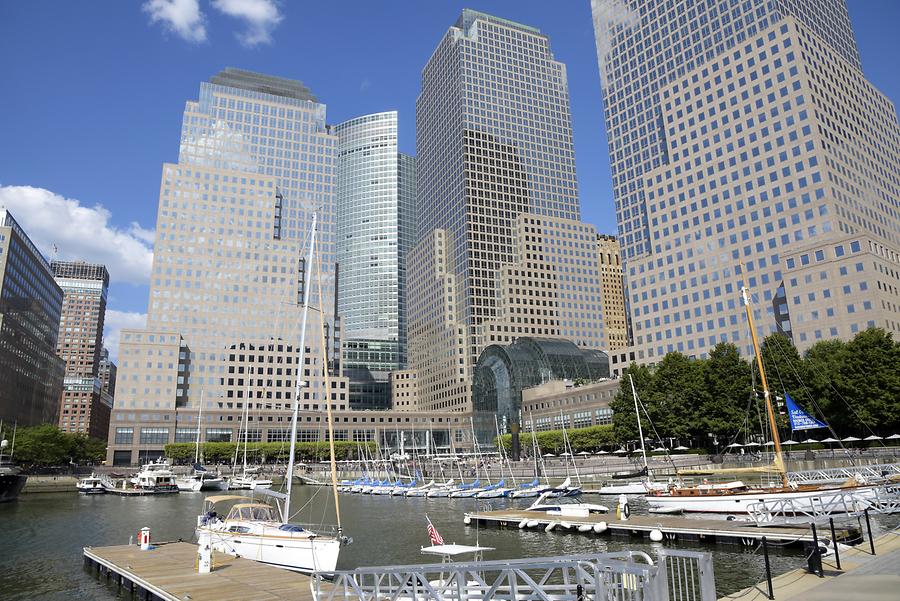 Auf einem künstlich angeschütteten Gelände im Norden des Battery Parks erhebt sich das World Financial Center 225 m in die Höhe. Global Player des Finanzgeschäftes residieren hier zwischen Marmor, Messing und lichtdurchfluteten Wintergärten.
The World Financial Center towers 225 meters high on an artificially elevated area north of Battery Park. Global players of the financial world reside here between marble, brass and light-filled conservatories.