Fort Ticonderoga#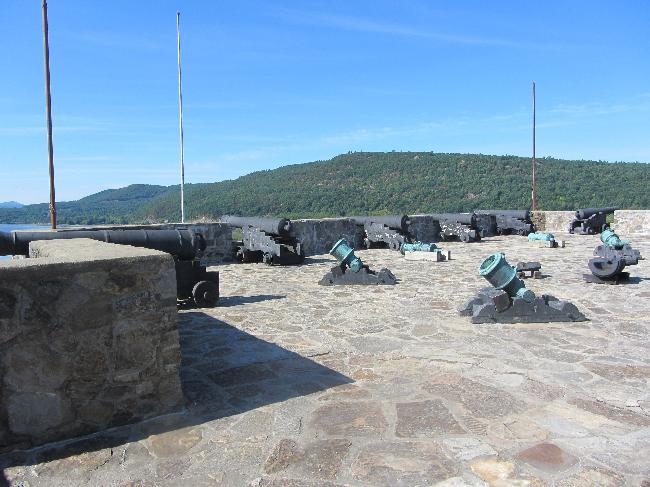 View from the battlements of Fort Ticonderoga

Fort Ticonderoga, Ticonderoga, New York, USA

on Lake Champlain in New York state showing cannon, mortars, the lake, and Mount Defiance.

The fort controlled a river portage between Lake Champlain and Lake George and then to the Hudson River. This was the principal trade route between the Hudson River Valley and the French-controlled Saint Lawrence River Valley.