Carmel Mission San Carlos Borromeo del Rio Carmelo#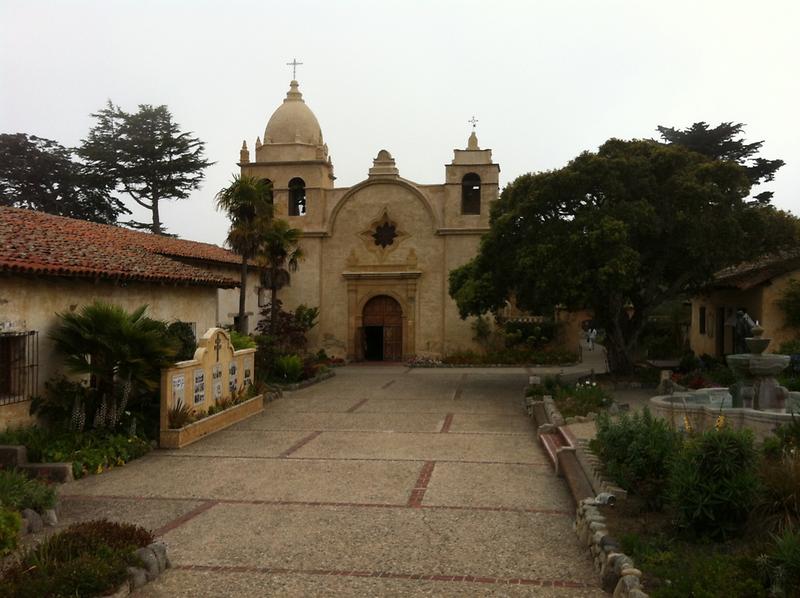 Mission San Carlos Borromeo del río Carmelo (sometimes called the Carmel Mission or Mission Carmel) is a Roman Catholic mission church in Carmel-by-the-Sea
Carmel-by-the-Sea
, California.
It is a U.S. National Historic Landmark. The mission was the headquarters of the Alta California missions for some years. It was also the seat of the second presidente, Father Fermin Francisco de Lasuen.
The mission buildings and lands were secularized by the Mexican government in 1833, and had deteriorated by the mid-19th century. They were partially restored beginning in 1884.
In 1886 it was transferred from the Franciscans to the local diocese and has continued as a parish church since then. It is the only one of the California Missions to have its original bell tower dome.