Princeton - 112 Mercer Street#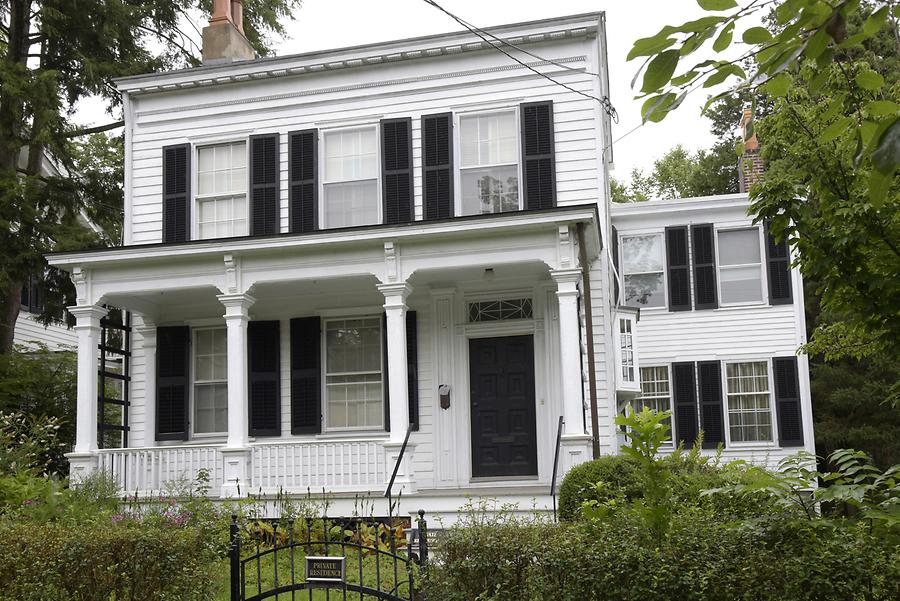 Außerhalb des Universitätsgeländes zeigt sich Princeton als beschauliche amerikanische Kleinstadt mit unscheinbaren Holzhäusern. Neugierige Touristen suchen hier nach einer ganz bestimmten Adresse und die lautet: 112 Mercer Street. Dahinter verbirgt sich ein kleines Häuschen, das kaum Aufmerksamkeit erregen würde, hätte hier nicht der berühmteste Wissenschaftler aller Zeiten gelebt: Albert Einstein. Nach seiner Flucht aus Deutschland fand er seine wissenschaftliche Heimat in Princeton und lebte hier von 1935 bis zu seinem Tod 1955.
Outside the university campus, Princeton is a contemplative small American town with unremarkable wooden houses. Curious tourists search for a specific address, 112 Mercer Street - a small house that would scarcely attract any attention if it had not been for the most famous scientist of all time: Albert Einstein. After his escape from Germany, he found his scientific home in Princeton and lived here from 1935 to the last in 1955.