Atlantic City - Boardwalk#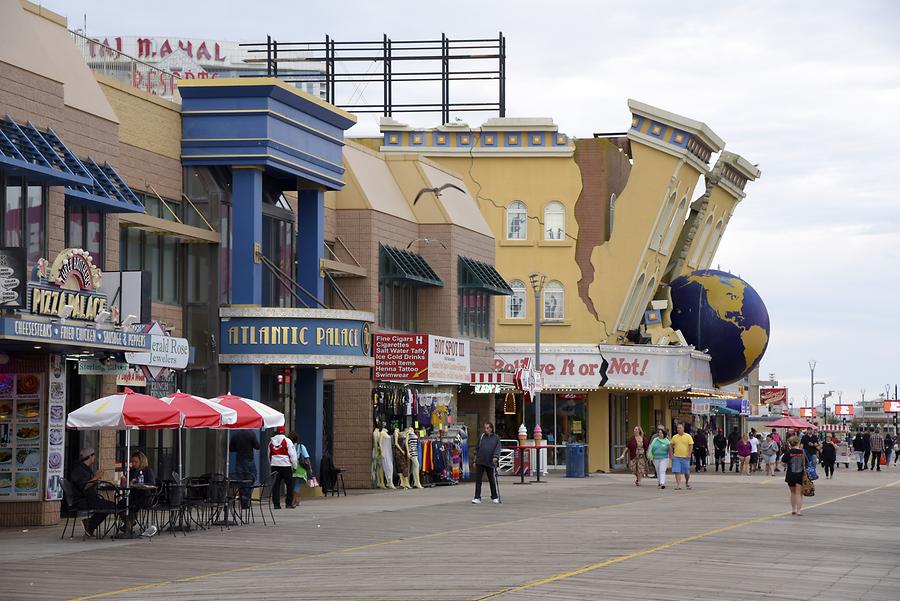 Mittlerweile erholt sich die Stadt langsam, bleibt jedoch ein Schatten ihrer selbst. Immerhin haben wieder 8 Casinos mit über 11.000 Zimmern geöffnet. Auch die Menschen kommen zurück und flanieren über den ältesten Boardwalk der Welt. 1870 eröffnet, erstreckt sich die hölzerne Strandpromenade über eine Länge von 6,4 Kilometern – auf der einen Seite gesäumt von schönen Stränden, auf der anderen Seite flankiert von Boutiquen, Cafes, Restaurants, Piercing-Studios und überdimensionalen Casinos.
Now, the city is recovering slowly, but remains a shadow of its former self. After all, 8 casinos have re-opened with more than 11,000 rooms. People come back, too and stroll about the world's oldest boardwalk. Opened in 1870, the wooden boardwalk stretches over a length of 6.4 kilometers - lined on one side by beautiful beaches, on the other by boutiques, cafes, restaurants, piercing studios and oversized casinos.