Plaza de Armas in Cusco#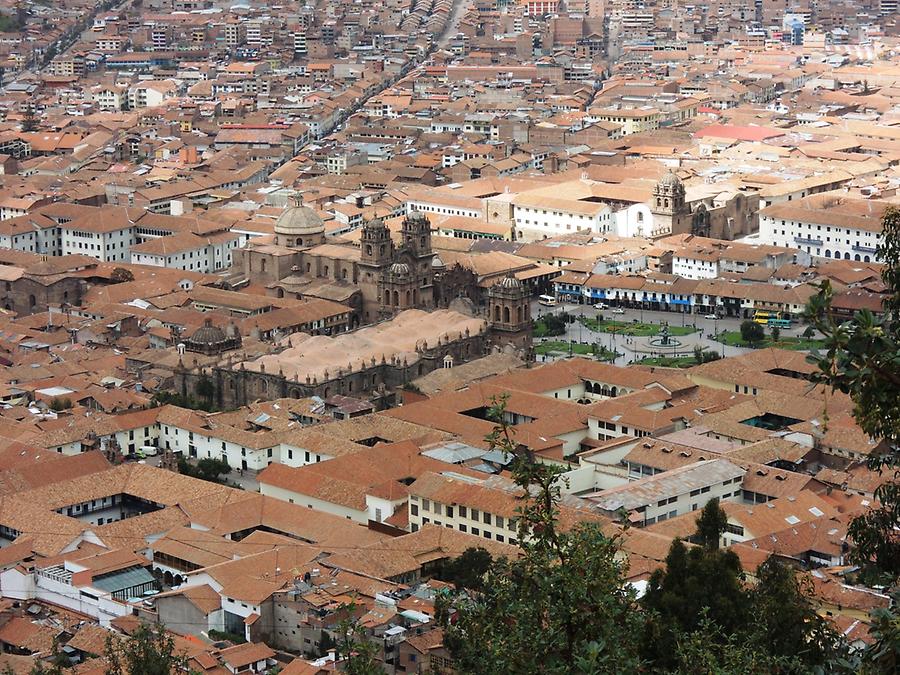 Cuzco
-13.5299334,-71.9742685
, at around 3.400 m of elevation above sea level, has a population of approx. 440.000 (in 2013).
From the 13th century until 1532 it was the capital of the Inca Empire and was long an important center of indigenous peoples.
In 1983 Cusco was declared a World Heritage Site by UNESCO and since the 1990s tourism has increased and nowadays Cusco is the most important tourist destination in Peru.
Panoramabilder Cusco