Plateau of Ingapirca#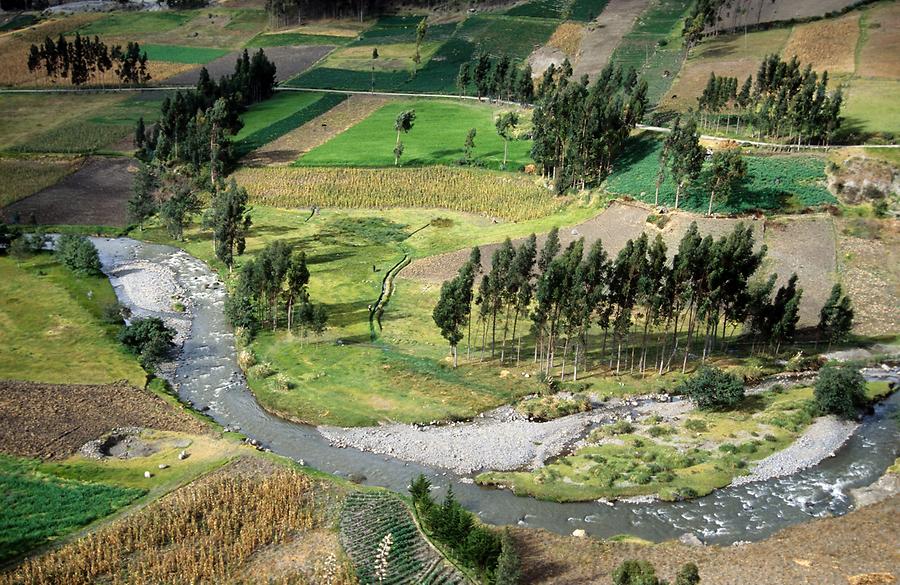 Plenty of rainfalls and a soil fertilized by volcanic ash give the Andean region of Ecuador an extraordinary richness. Cereals, potatoes, vegetables and cut flowers grow up to heights of 4000m. An adventurous train trip allows the best views of the Andean landscape. Near the so-called 'Devil's Nose', the allegedly steepest railroad line of America overcomes a height difference of 500 metres within only 2 km. This is only possible with a special technique: with switchbacks. The locomotive shunts back and forth to overcome the ascent in a zigzag course.
Reichlich Niederschläge und von Vulkanasche gedüngte Böden bescheren der Andenregion von Ecuador eine außerordentliche Fruchtbarkeit. Getreide, Kartoffel, Gemüse und Schnittblumen wachsen bis in Höhen von 4000m. Beste Aussichten auf die andine Landschaft garantiert eine abenteuerliche Zugsfahrt. Die angeblich steilste Eisenbahn Amerikas überwindet im Bereich der Teufelsnase einen Höhenunterschied von 500 m auf nur 2 Streckenkilometern. Das geht nur mit einer besonderen Technik: mit Spitzkehren. Vor und zurück rangiert die Lok, um im Zickzackkurs die Steigung zu überwinden.