Geysers at daybreak#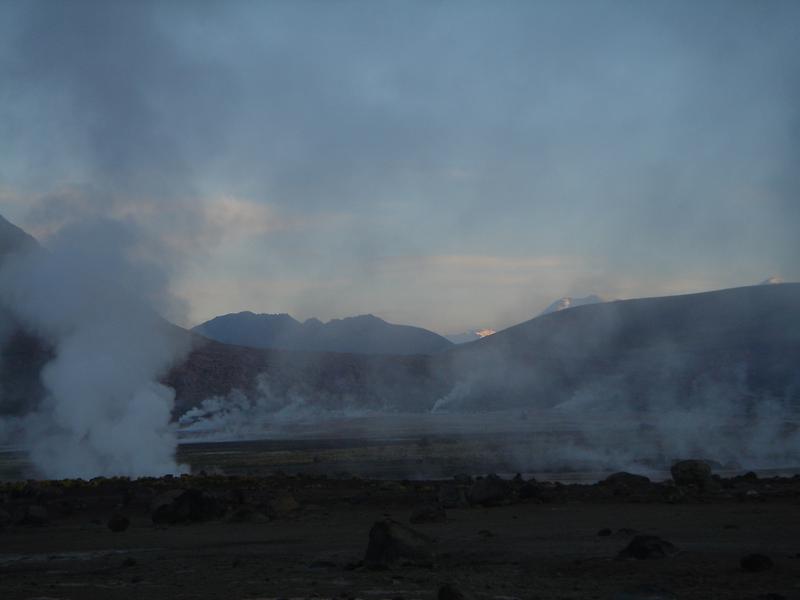 A geyser is a hot spring which empties, regularly or irregularly, in the form of a fountain. The name derives from the Great Geysir in Iceland. The reason why they can be viewed only in some areas of the world is that certain conditions, like an existing source of warmth or enough available ground water, have to be met.
Als Geysir bezeichnet man eine heiße Quelle die Wasser in Form einer Fontäne an die Erdoberfläche befördert. Die Bezeichnung Geysir stammt von dem Großen Geysir auf Island. Geysire können entweder in regelmäßigen oder unregelmäßigen Abständen ausbrechen. Der Grund warum sie nur in einigen Regionen vorkommen ist der, dass bestimmte Verhältnisse, die eine Entstehung erst möglich machen, vorherrschen müssen, wie zum Beispiel eine vorhandene Wärmequelle und ausreichend Grundwasser.