Antarctic Biennale#
by Dmitry Moiseenko and Stas Sedov, members of the AirPano Team that is a member of the global-geography Consortium.


21 July 2017

with kind permission of AirPano

The first art performance of its kind took place in the Antarctic from 17 to 28 March 2017: contemporary artists from all over the world have united to create a unique and extraordinary art-project on the most mysterious continent of the Earth.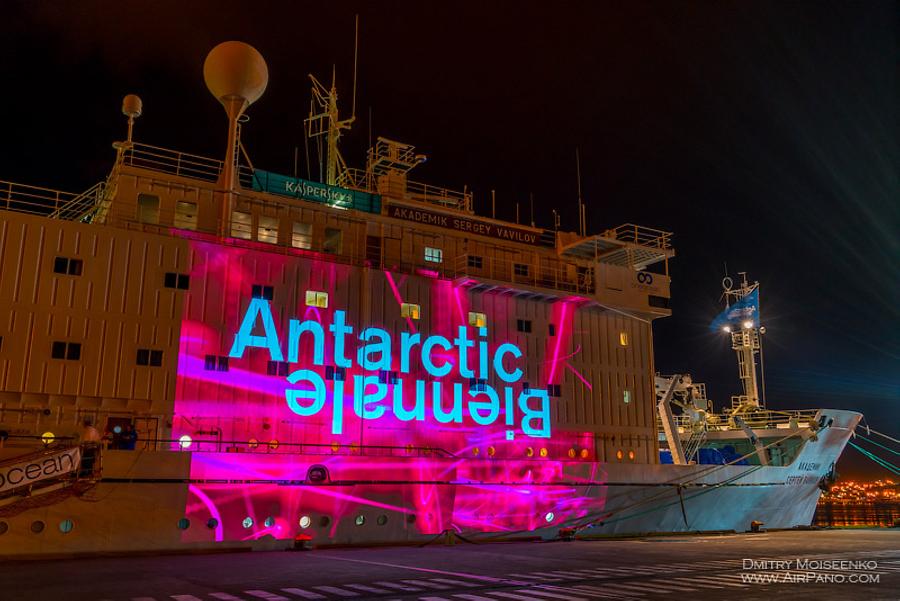 Alexander Ponomarev, the famous Russian artist, has become the initiator of the Antarctic Biennale; the general partner of the expedition was Kaspersky Lab. The idea was supported by one hundred artists, architects, designers and philosophers from Japan, Germany, China, Argentina, Spain, Great Britain and Russia. For 11 days the Akademik Sergey Vavilov research ship had covered more than 1,000 kilometres among icebergs and cold waters of the Drake Passage. Every day new installations that reflected the vulnerability of nature appeared.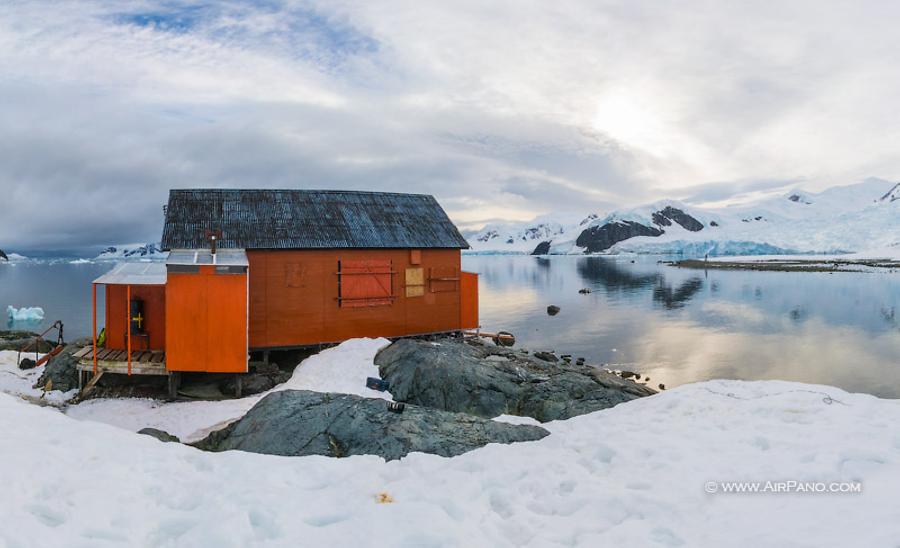 For instance, Joaquín Fargas, an artist and engineer from Argentina, created Glaciator — a robot that works on solar energy. It can compress and crystallize the snow, which turns into ice that is fixed to the glacier mass. This process helps accelerate the ice formation on glaciers, which is extremely important in the modern conditions of the global warming.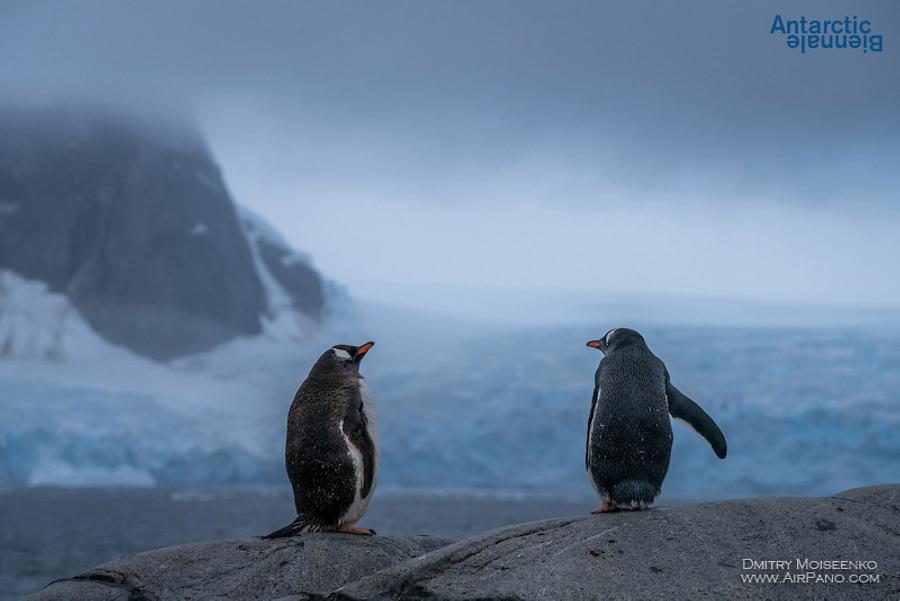 Sho Hasegawa from Japan introduced ice skates of his own design: when using them, you can enjoy not only the process of skating but produce energy as well. Alexis Anastasiou, a Brazilian artist, organised video projections on the giant surfaces of glaciers, and a Britain musician Shama Rahman gave the first sitar concert in the Antarctic.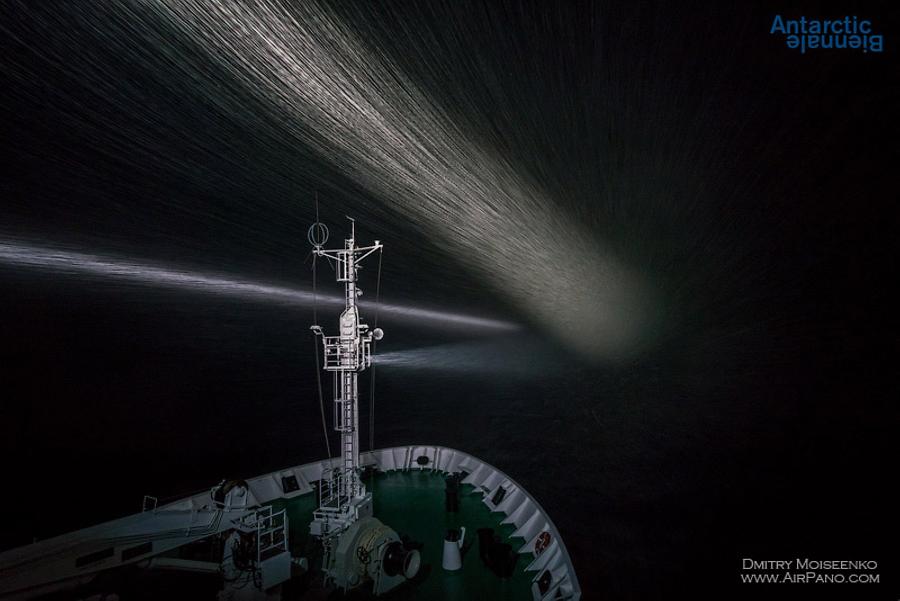 The Biennale has become a unique event: it was the expedition that embraced art, philosophy and science. It can be the introduction of the world's society model and the comprehension of the space that belongs to no particular nation. The continent with its fantastic landscapes was not just a "blank canvas" for the creation of artworks, but it became an active participant of the action and co-author of each piece of art.

AirPano team joined the expedition to have this travelling festival documented and preserve these time limited art installations forever.


25 panoramas of Antarctic Biennale