Flight Victoria Falls#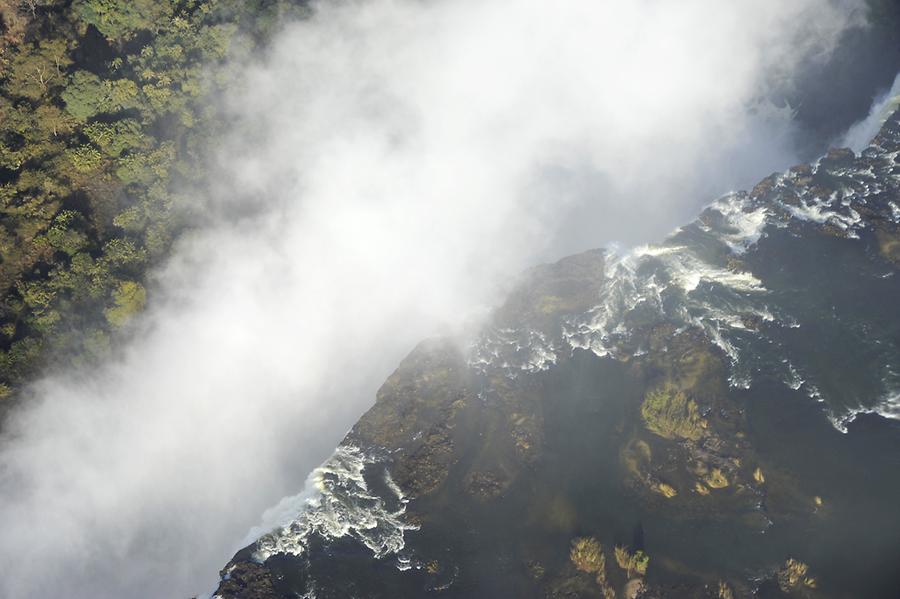 The spray of the falls gave rise to a lush rainforest. Here it is raining 30,000 mm every year, 42 times as much as in the neighbouring village.
Die Gischt der Fälle lässt in der Umgebung einen üppigen Regenwald entstehen. Hier fallen jedes Jahr 30.000 mm Sprühregen, 42 x so viel Niederschlag wie im angrenzenden Ort.