Flight Victoria Falls#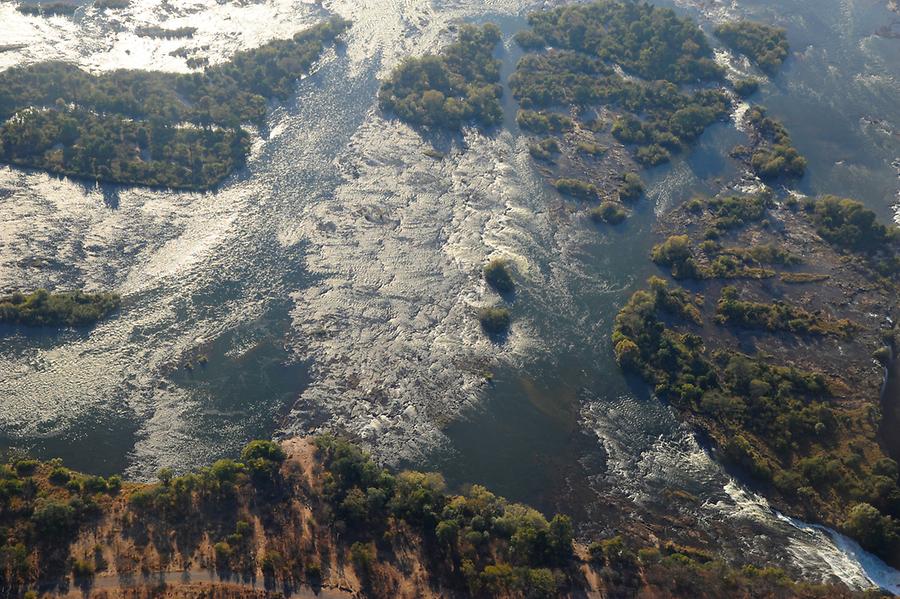 Only from above one can spot the unique geology of the area. Along the sedately flowing Zambezi nothing indicates that Africa's fourth most powerful river suddenly plunges into a 110 m deep cleft. The escarpments of past waterfalls still can be seen in the distance.
Nur von oben erkannt man die einzigartige Geologie der Region. Entlang des gemächlich fließenden Sambezi deutet nichts darauf hin, dass Afrikas viertmächtigster Fluss urplötzlich in eine 110 m tiefe Spalte stürzt. In der Ferne sind noch die Abbruchkanten vergangener Fälle zu erkennen.