Rock Paintings Bambata Cave#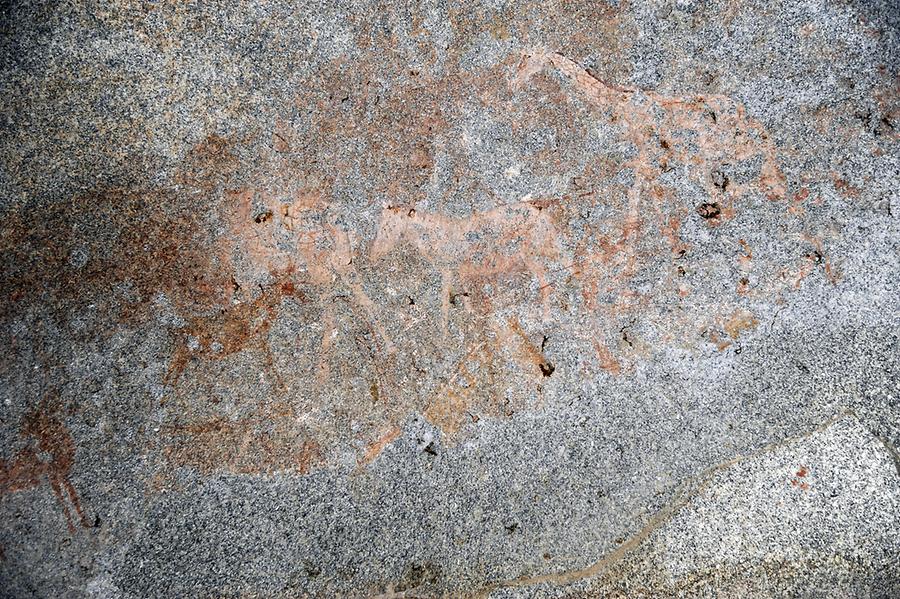 Today we can no longer empathize with the psyche of a Stone Age man who lived in complete harmony with nature and its animals hunted. What must it be like to see the world animated by spirits and ancestors?.
Man kann sich heute nicht mehr in die Psyche eines steinzeitlichen Menschen versetzen, der noch in vollkommener Einheit mit der Natur und seinen gejagten Tieren lebte. Wie mag er wohl die von Geistern und Ahnen beseelte Welt wahrgenommen haben?.