Rock Paintings Bambata Cave#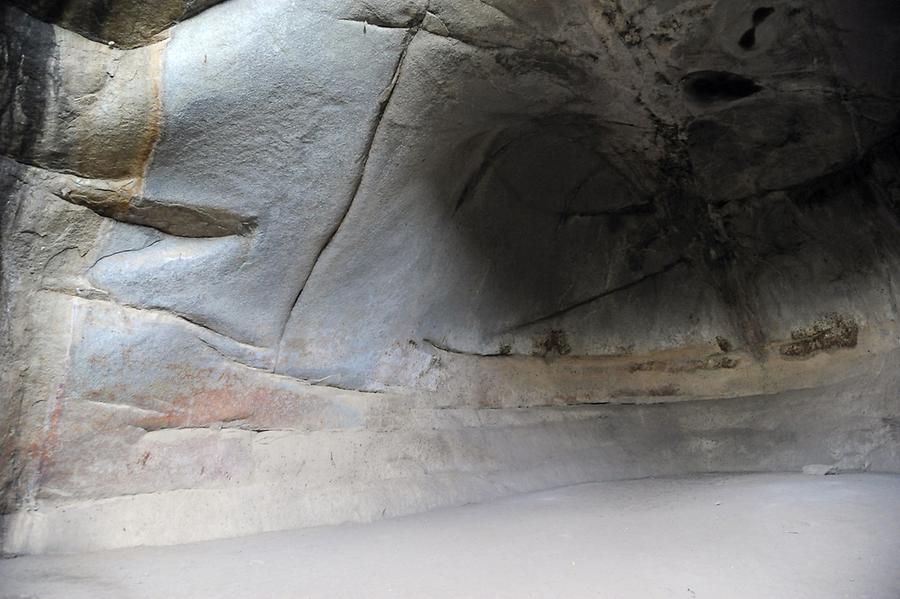 These works of art, 2.000 to 20.000 years old and created by the San Bushmen, mostly show animal motifs and hunting scenes. Perhaps they were to soften the spirits of animals and to get the blessing of the gods for a successful hunt. But maybe the drawings were just used for the training of young hunters.
Die zwischen 2.000 und 20.000 Jahre alten Kunstwerke, geschaffen von den San-Buschleuten, zeigen meist Tiermotive und Jagdszenen. Vielleicht wollte man damit die Tiergeister besänftigen und sich den Segen der Götter für eine erfolgreiche Jagd holen. Vielleicht dienten die Zeichnungen aber auch nur zur Schulung des Jägernachwuchses.