Elephants Ivory Lodge#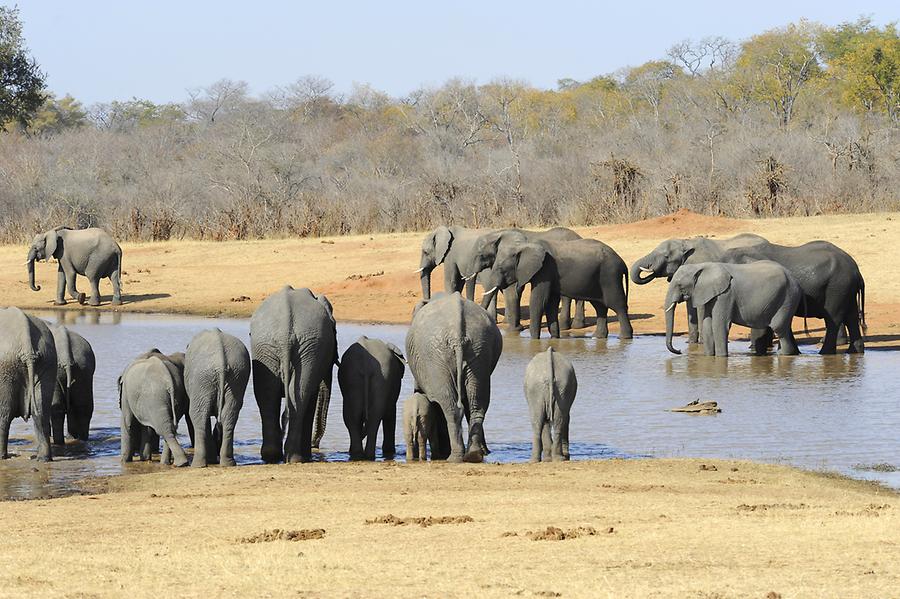 That is more than the environment can withstand, because the animals destroy the landscape with their peerless hunger. After all, they feed 250 kg a day. Where they march through, no tree higher than 2 m persists. Therefore, certain parts of the National Park are opened for big game hunters, the trophy fees being beyond $ 5,000 per animal.
Das sind mehr, als die Umwelt verträgt, denn die Tiere zerstören durch ihren beispiellosen Hunger die Landschaft. Immerhin futtern sie 250 kg am Tag. Wo sie durchziehen, bleibt kein Baum über 2 m Höhe stehen. Bestimmte Teile des Nationalparks sind daher für Großwildjäger freigegeben, wobei die Abschussgebühren jenseits der 5000 Dollar pro Tier liegen.