Masvingo#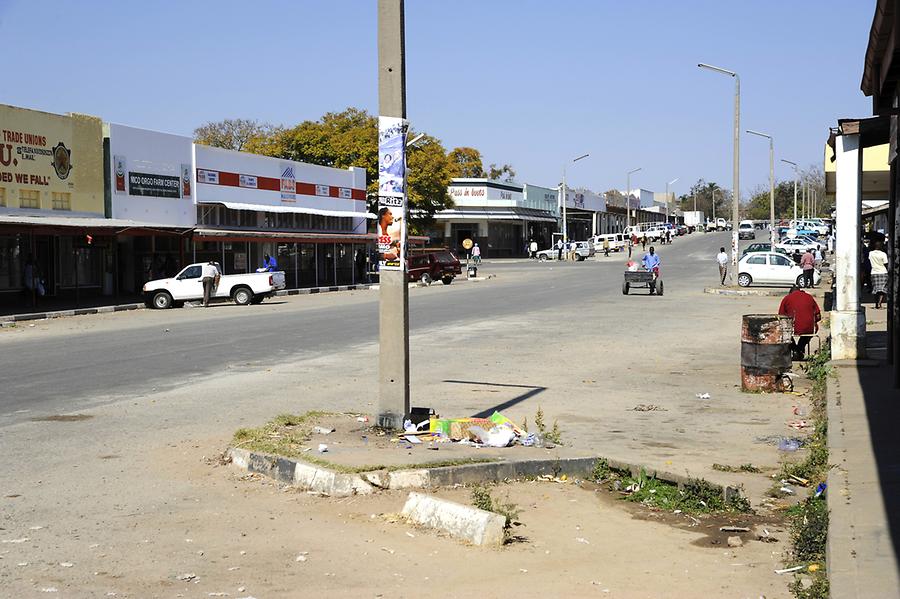 Proudly Masvingo
Masvingo, Zimbabwe
is called the oldest permanent settlement in the country. At the beginning of the British colonial rule in 1890, it was even the first capital of the pioneers and the gateway to the rich gold mines in the proximity. Today, the city with its 70,000 inhabitant shines with a (B 887) Wild West-atmosphere. Only the hoofbeats of the Magnificent Seven are missing.
Stolz nennt sich Masvingo
Masvingo, Zimbabwe
die älteste dauerhafte Siedlung des Landes. Am Beginn der britischen Kolonialzeit war sie 1890 sogar erste Hauptstadt der Pioniere und das Tor zu den reichen Goldminen der Umgebung. Heute glänzt die 70.000 Einwohner-Stadt mit einer (B 887) Wildwest-Atmosphäre. Nur die Hufschläge der Glorreichen Sieben fehlen.