Great Enclosure Tower#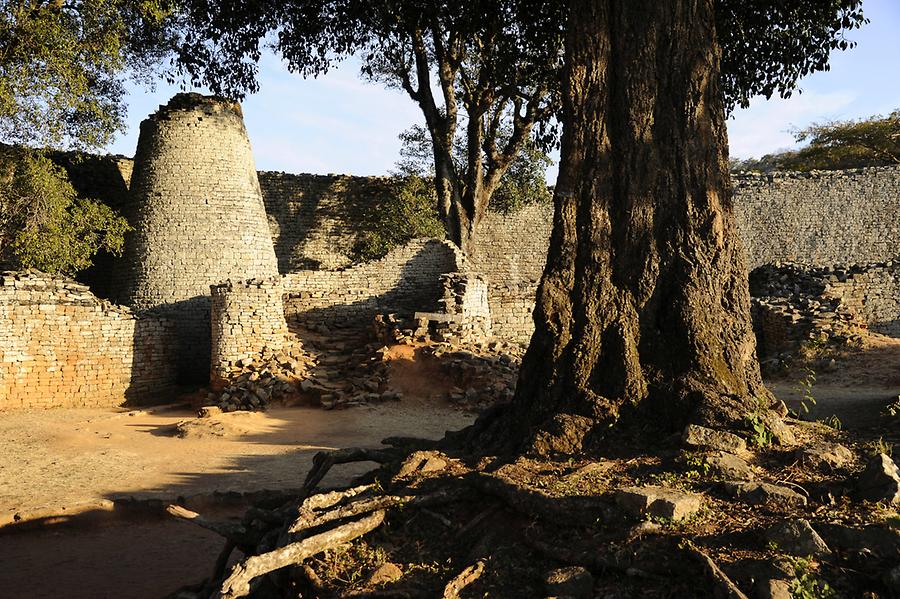 The massively built tower is filled with gravel. Nowhere a room that could have housed a pot of gold. As the strange structure neither served as a lookout or defense system, it probably had a symbolic meaning.
Der massiv gebaute Turm ist aufgefüllt mit Kies. Nirgends fand sich ein Raum, der einen vermuteten Goldschatz beherbergen könnte. Weil sich das eigenartige Bauwerk auch nicht als Aussichtsturm oder Verteidigungsanlage eignet, hatte es wohl eine symbolische Bedeutung.