Ascent Hill Enclosure#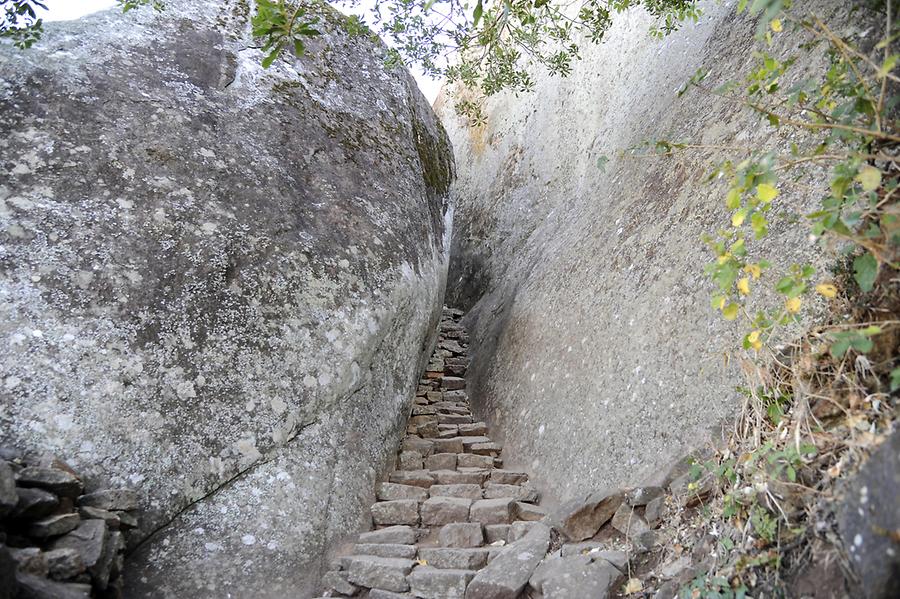 Tightening more and more, the stairways lead to the royal residence. They lead up to an imposing stone wall, 8m high and 5 meters thick. The single granite blocks were precisely carved and stacked in even layers - without the use of mortar. High walls were tapered upwards for the purpose of stabilization. Masterfully curved entrances lead into the interior of the complex.
Immer enger werden die Treppenanlagen zur königlichen Residenz. Sie führen bis zu einer imposanten Steinwand, 8m hoch und 5 m stark. Die einzelnen Granitblöcke wurden exakt behauen und in gleichmäßigen Lagen übereinander geschichtet – ohne Verwendung von Mörtel. Hohe Mauern wurden zur Stabilisierung nach oben hin verjüngt. Meisterhaft geschwungene Eingänge führen in das Innere der Anlage.