Victoria Falls, Satellite Image#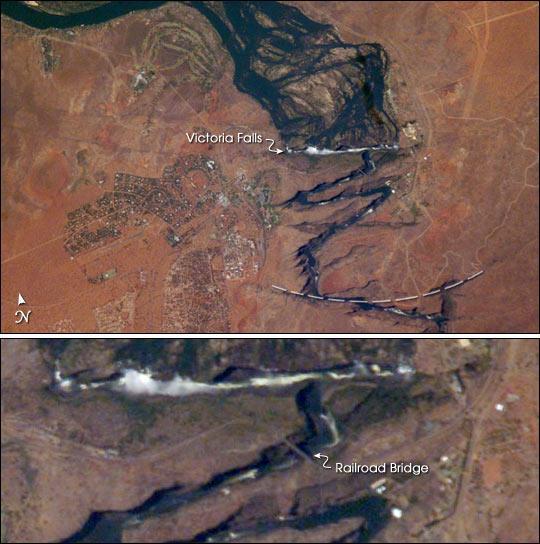 A closeup of Victoria Falls. The positions of the falls are controlled by linear fault lines in the underlying basalt rocks. The falls have moved upstream (bottom to top) by intense river erosion, elongating the zig-zag gorge in the process. Prior positions of the strongly linear falls can be detected.

The earliest on this cropped view may have been the longest (dashed line). The zig-zags represent subsequent positions, all with the characteristic water-worn lip on the upstream side. The falls will continue to erode northward.