Zambezi River #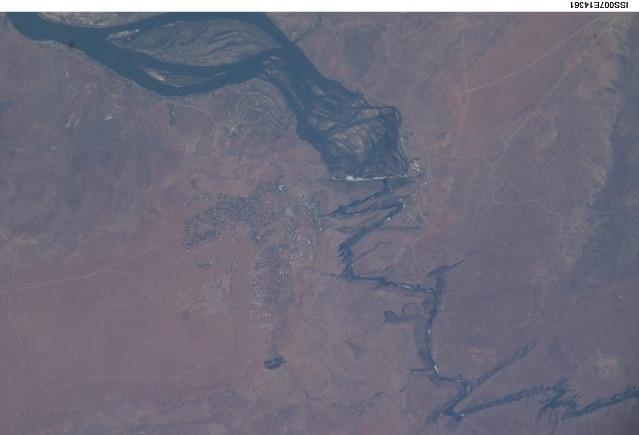 Victoria Falls

Victoria Falls, Kazungula, Sambia

and the Zambezi River as seen from space. The Zambezi flows southeast in a wide bed before plunging suddenly 108 meters over the Victoria Falls into a narrow gorge.

The falls and their famous spray clouds are 1.7 km (1.1 mi) long during flood season, the longest sheet of falling water in the world. The falls appear as a ragged white line in this image.

The small town of Victoria Falls in Zimbabwe appears just west of the falls, with smaller tourist facilities on the east bank in Zambia.