Table Mountain#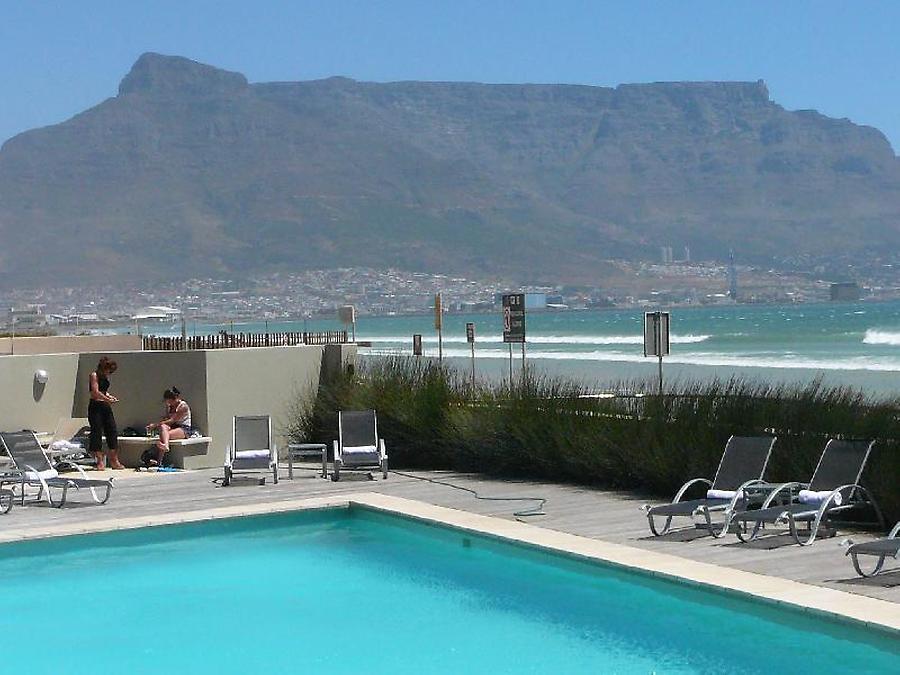 The city of Cape Town is nestled in a natural amphitheatre, formed by Signal Hill, Devil's Peak to the east, Lion's Head to the west and the flat-topped Table Mountain

Tafelberg, Kapstadt, Westkap, Südafrika

, the city's emblem, which is also featured in the Flag of Cape Town and other local government insignia.

Towards the eastern end of the three kilometres long plateau the highest point (1.086m), marked by a stone cairn called Maclear's Beacon, is located. António de Saldanha accomplished the first recorded ascent to the summit in 1503.

Often the top of the mountain is covered by clouds, the so-called "table cloth". These clouds form when a south-easterly wind forces air masses to rise up on the mountain's slope. The subsequent cooling of these air masses leads to condensation and the build-up of clouds. Legend claims that the "table cloth" symbolizes a contest between the Devil and a local pirate called Van Hunks.