Valle de Mai - Rain#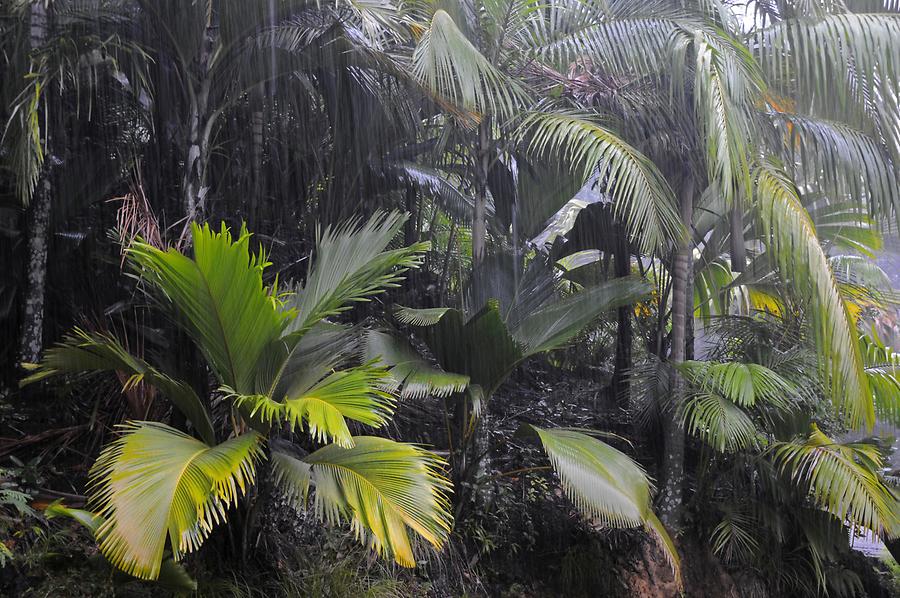 Rainforests the name says it all: They need rain, at least 2 m per year. Therefore, you have to take fierce, but usually short rain showers into account time after time also in the sun-kissed Seychelles. In compensation for it, the nature will fascinate you with an immensely species-rich vegetation, a true symphony in green.
Regenwälder sagen es schon mit ihrem Namen: Sie brauchen Regen, mindestens 2 m pro Jahr. So muß man auch auf den sonnenverwöhnten Seychellen immer wieder mit heftigen, aber meist kurzen Regenschauern rechnen. Als Entschädigung fasziniert die Natur dafür mit einer ungemein artenreichen Vegetation, einer wahren Symphonie in Grün.