Anse Georgette - Jungle#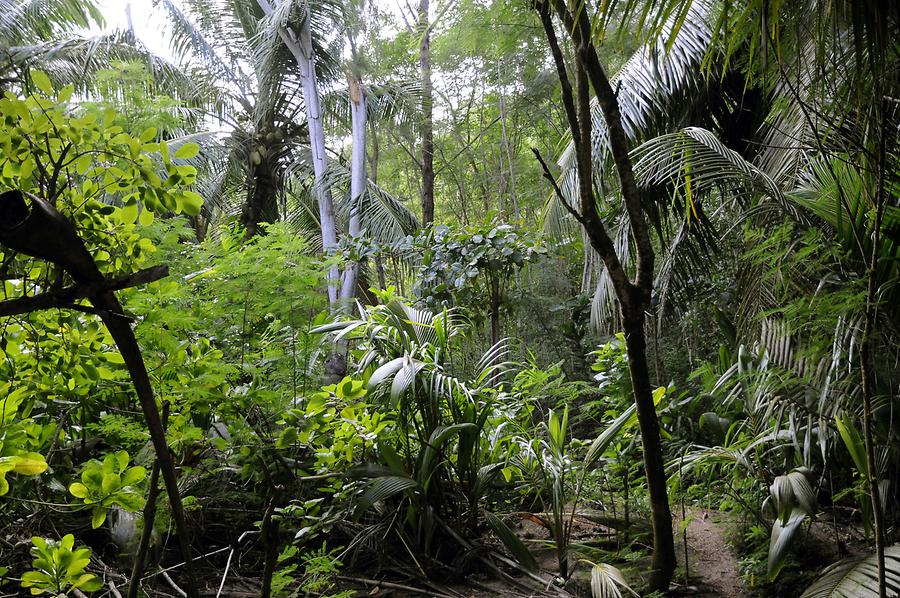 A short hike through the jungle leads to the hotel's own, but completely unspoilt beach in Anse Georgette. Thus even the stay in a slightly larger hotel complex becomes a fascinating natural experience, seemingly infinitely far away from overrun beaches and noisy seaside tourism.
Eine kurze Wanderung durch den Dschungel führt zum hoteleigenen, aber völlig unberührten Strand der Anse Georgette. So wird selbst der Aufenthalt in einer etwas größeren Hotelanlage zu einem faszinierenden Naturerlebnis, scheinbar unendlich weit entfernt von überlaufenen Stränden und lärmendem Badetourismus.