Ferryboat to Praslin#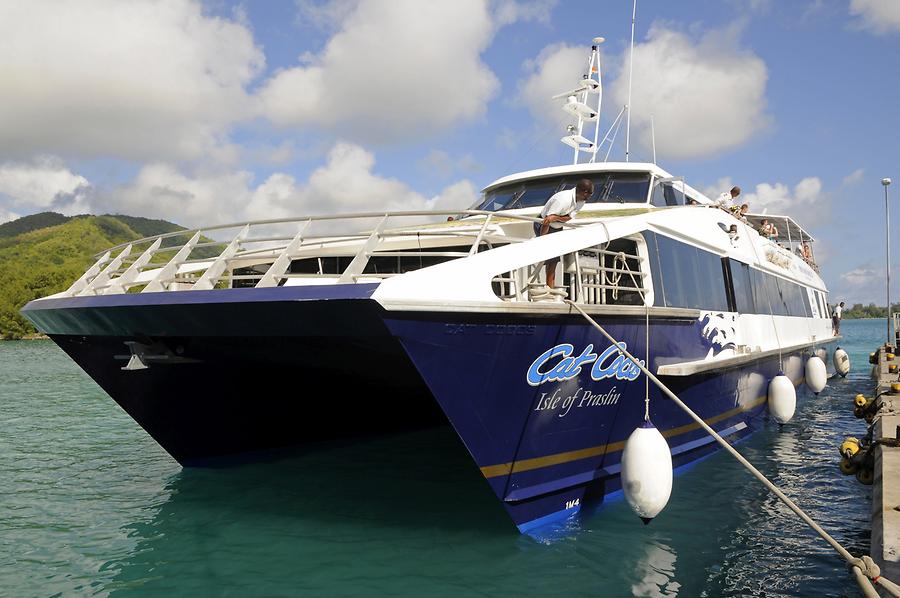 Millions of birds can not be wrong. They haven chosen Praslin
Praslin, Seychelles
and its surrounding islands as their home country. There, nature is even more pristine than on Mahé and time moves on even slower. Only about 7000 people live on the 12 x 5 km island. By ferry it can be reached several times daily from Mahé in a one-hour crossing.
Millionen Vögel können nicht irren. Soviel haben sich nämlich Praslin
Praslin, Seychelles
und die umliegenden Inseln als Heimat ausgesucht. Dort zeigt sich die Natur noch ursprünglicher als auf Mahé und die Zeit verlangsamt sich abermals um mehrere Schritte. Nur etwa 7000 Menschen leben auf der 12 x 5 km großen Insel. Per Schnellfähre ist sie mehrmals täglich von Mahé aus in einstündiger Überfahrt zu erreichen.