Curieuse - Mangrove Forest#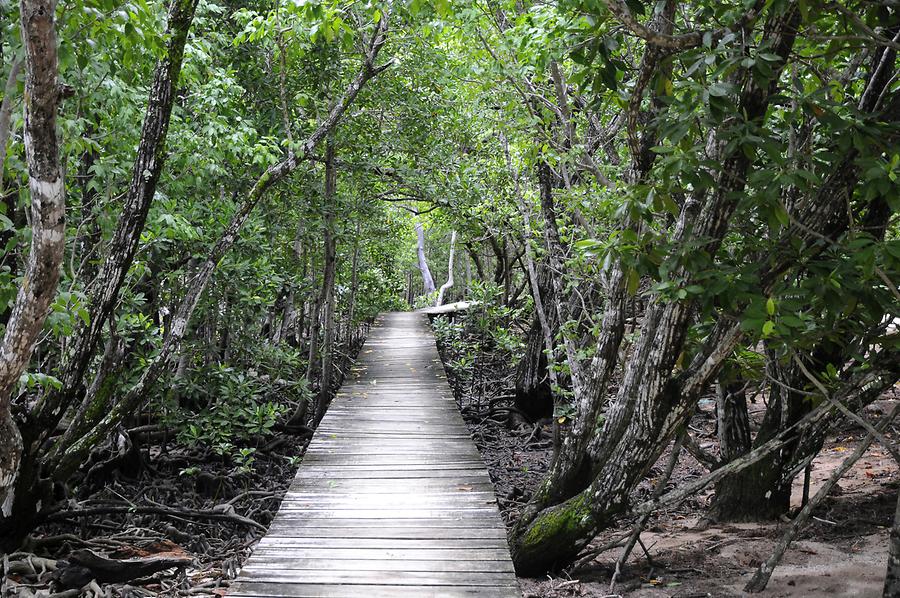 The salt-tolerant mangroves prefer the tidal areas of tropical coasts as a habitat. They can store water just like cactuses to reduce high salt concentrations. Via special glands in the leaves surplus salt is exuded.
Die salztoleranten Mangroven bevorzugen den Gezeitenbereich tropischer Küsten als Lebensraum. Sie können genau wie Kakteen Wasser speichern, um hohe Salzkonzentrationen zu verdünnen. Über eigene Drüsen im Blätterwerk wird überschüssiges Salz ausgeschieden.