Tom Bowers' Atelier#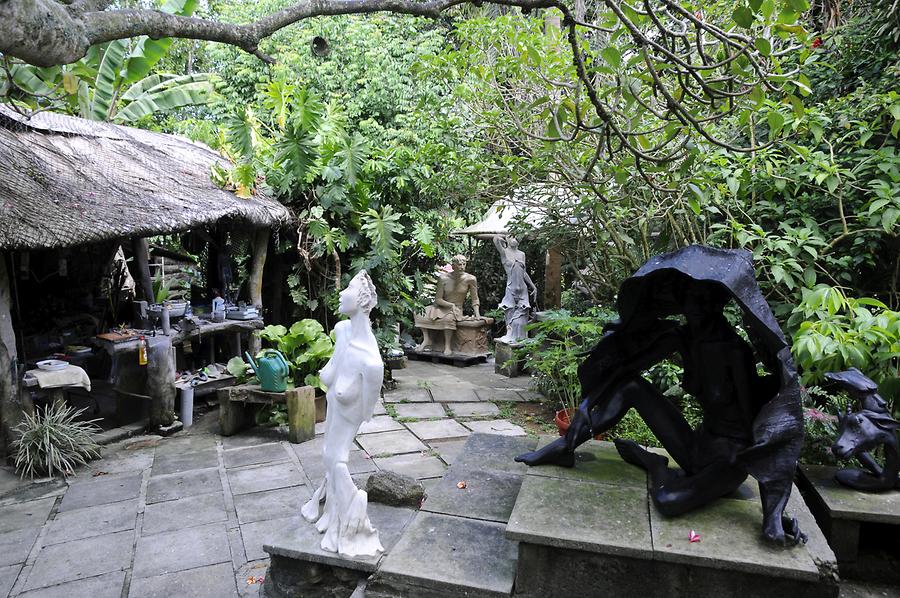 Hidden behind dense vegetation, the English sculptor Tom Bowers has set up his studio. Like Michael Adams, he is inspired by the seclusion, its peace and the many-facetted nature. With his sculptures, he also received international credits. He is happy to welcome visitors to his little home and is romanticizes the paradisical life in the Seychelles - far from the hustle and bustle, the insecurity and the financial crises in the rest of the world.
Versteckt hinter dichter Vegetation hat der englische Bildhauer Tom Bowers sein Atelier eingerichtet. Er lässt sich wie Michael Adams von der Abgeschiedenheit, der Ruhe und der vielfältigen Natur inspirieren. Mit seinen Skulpturen erlangte auch er internationale Anerkennung. Gerne empfängt er Besucher in seinem kleinen Heim und schwärmt vom paradiesischen Leben auf den Seychellen – weit weg von der Hektik, der Unsicherheit und den Finanzkrisen der restlichen Welt.