The Kreolfleurage Perfume Shop#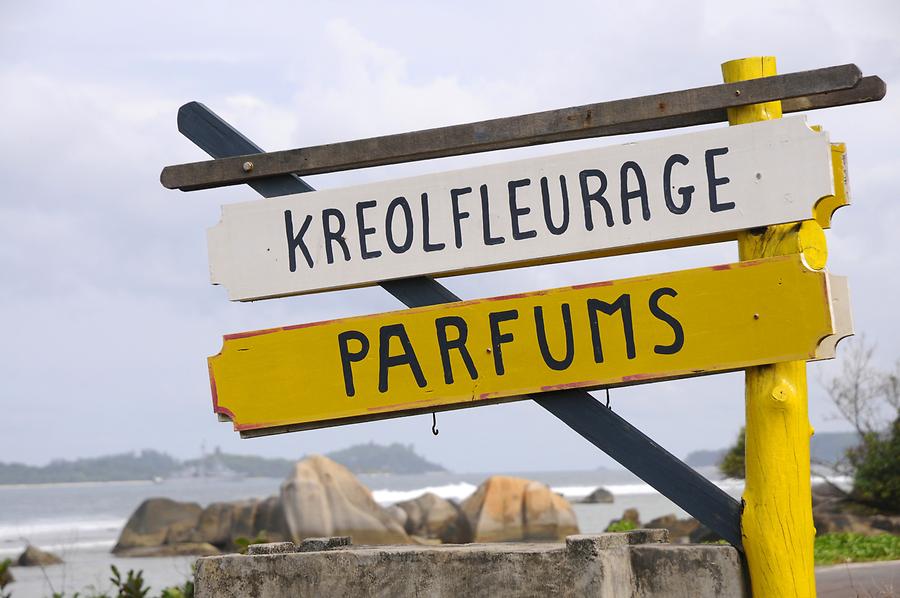 A few kilometers further you can find a small rarity. A German emigrant runs a tiny perfume factory, by the way the only one in the Indian Ocean. Four different fragrances are available.
Ein paar Kilometer weiter trifft man auf eine kleine Rarität. Eine deutsche Auswanderin betreibt hier eine winzige Parfumfabrik, übrigens die einzige im Indischen Ozean. Vier Duftnoten sind im Angebot.