Anse aux Pins - Picnic#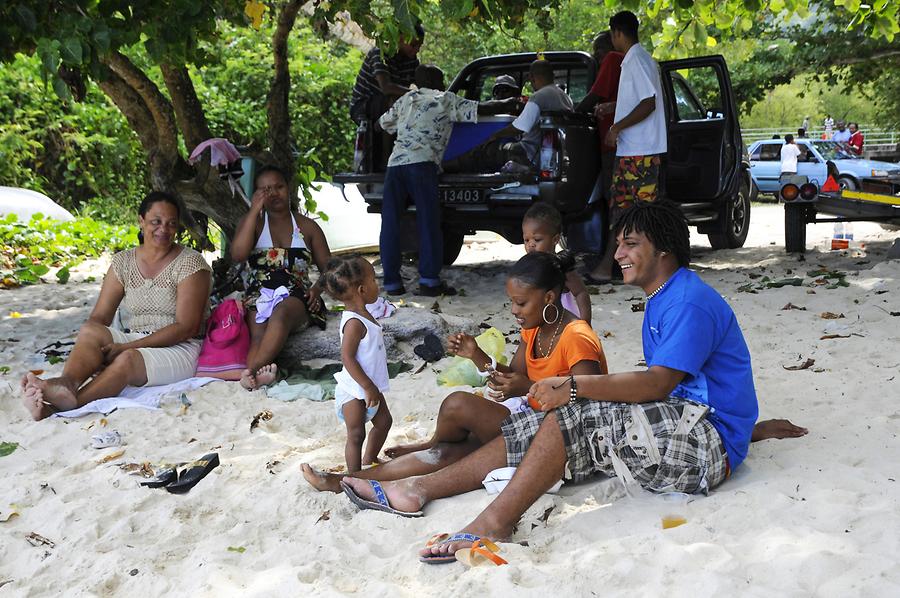 On weekends many Seychellois use their spare time for a picnic on the beach, while the kids frolic in the water. The locals approach the visitors in a friendly but reserved manner. You can read their life motto even in their motions: 'Don't panic, take it easy!' And even if someone who should know, namely Albert Einstein, says that time is no longer what it once was - here it still is.
An Wochenenden nutzen viele Seychellois die freien Stunden zu einem Picknick am Strand, während die Kinder ausgelassen im Wasser umhertollen. Besuchern begegnen die Einheimischen freundlich, aber zurückhaltend. Ihr Lebensmotto kann man selbst an ihren Bewegungen ablesen: 'Immer mit der Ruhe, nur keine Hektik.' Und auch wenn einer, der es wissen muß, nämlich Albert Einstein, meint: 'Die Zeit ist auch nicht mehr das, was sie einmal war' - hier schon noch!.