Anse Major - Rain Forest#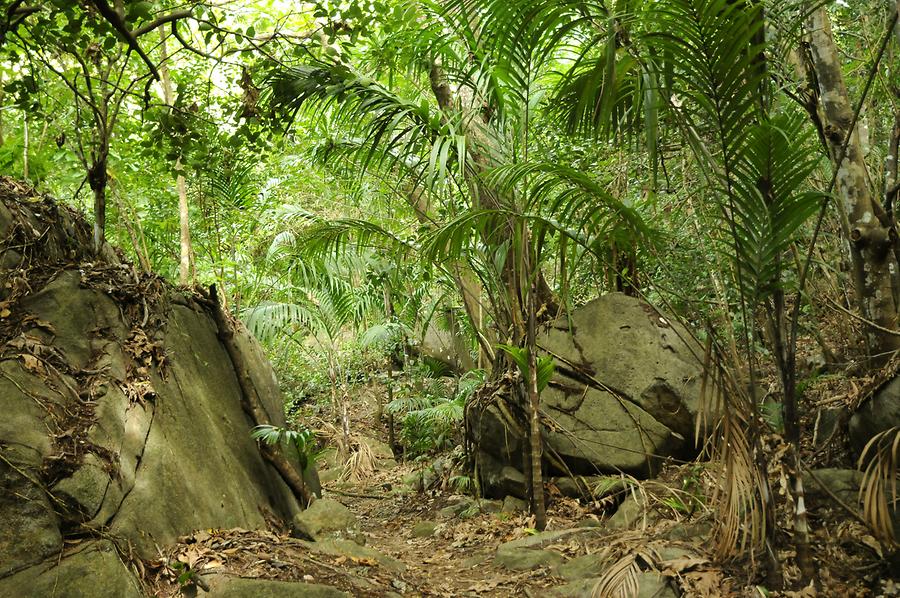 A narrow road leads into the rainforests of the northern part of Mahè, but the drive ends after a few minutes. The trail continues through the dense vegetation along a spectacular cliff coast until you reach the sandy beach of Anse Major after a hike of about one hour.
Eine schmale Strasse führt in die Regenwälder Nord-Mahes, doch schon nach wenigen Minuten Fahrt endet sie. Weiter geht es nur mehr auf Schusters Rappen durch dichte Vegetation entlang einer spektakulären Steilküste, bis man nach etwa einstündiger Wanderung den Sandstrand Anse Major erreicht.