Sesriem Canyon#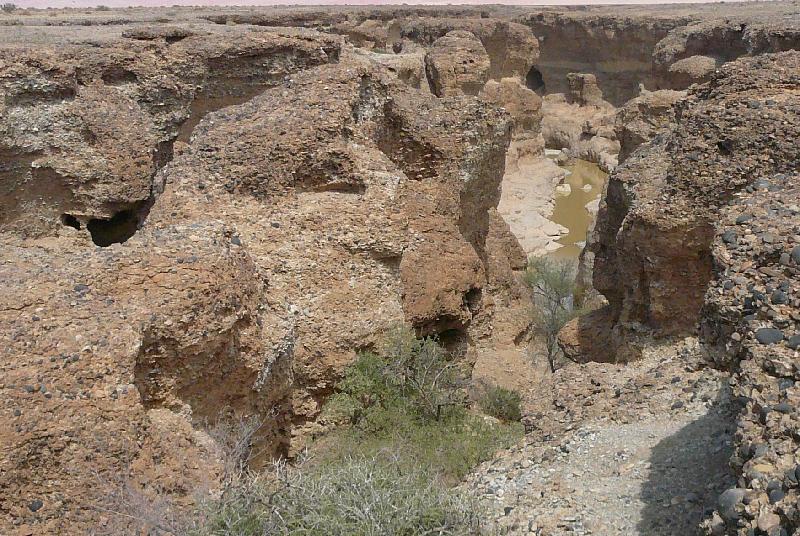 Sesriem Canyon
Sesriem Canyon, Hardap, Namibia
, created by the Tsauchab River, is situated above Sossuvlei. In February 2008 the river carried water, but not enough to reach the trough. The name derives from "six straps", which had to be tied together to reach the water with buckets, if luck favoured you and the river indeed carried water.
Der Sesriem-Canyon
Sesriem Canyon, Hardap, Namibia
des Tsauchabflusses liegt oberhalb der Sossuvlei. Er führte im Februar 2008 Wasser, allerdings nicht genug, um die Senke zu erreichen. Der Name kommt von "Sechs Riemen", die man zusammen binden musste, um Wasser mit Kübeln aus dem Canyon zu holen, wenn man Glück hatte und er Wasser führte.