Sossuvlei#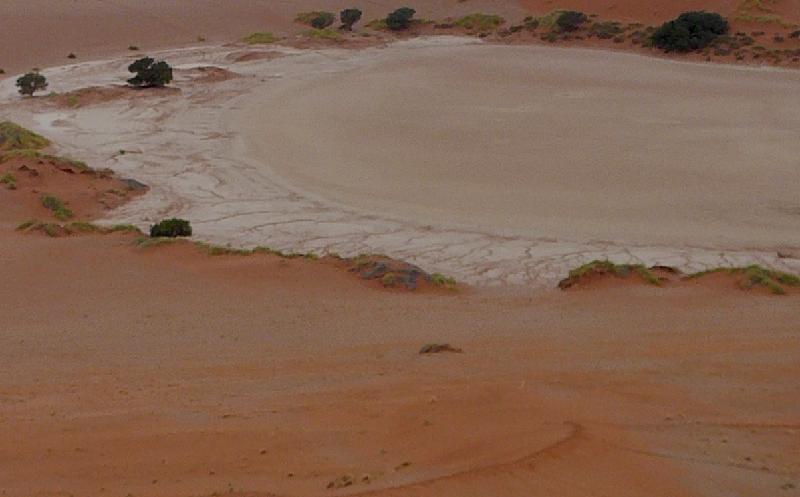 Sossuvlei
Sossusvlei, Hardap, Namibia
is a big, parched loamy soil trough, surrounded by up to 300m high sand dunes. Normally the trough is dry, only if the Tsauchab River, coming from the Naukluft Mountains, carries much water can the trough be filled temporarily with several metres of water.
Die Sossuvlei
Sossusvlei, Hardap, Namibia
ist eine große, ausgetrocknete Lehmbodensenke, umgeben von bis zu 300 m hohen Sanddünen. Die Senke ist im Normalfall trocken. Nur wenn der Tsauchab-Fluss, der aus den Naukluftbergen kommt, besonders viel Wasser führt, kann die Senke vorübergehend mehrere Meter tief mit Wasser gefüllt sein.