Taroudannt - Suq; Henna#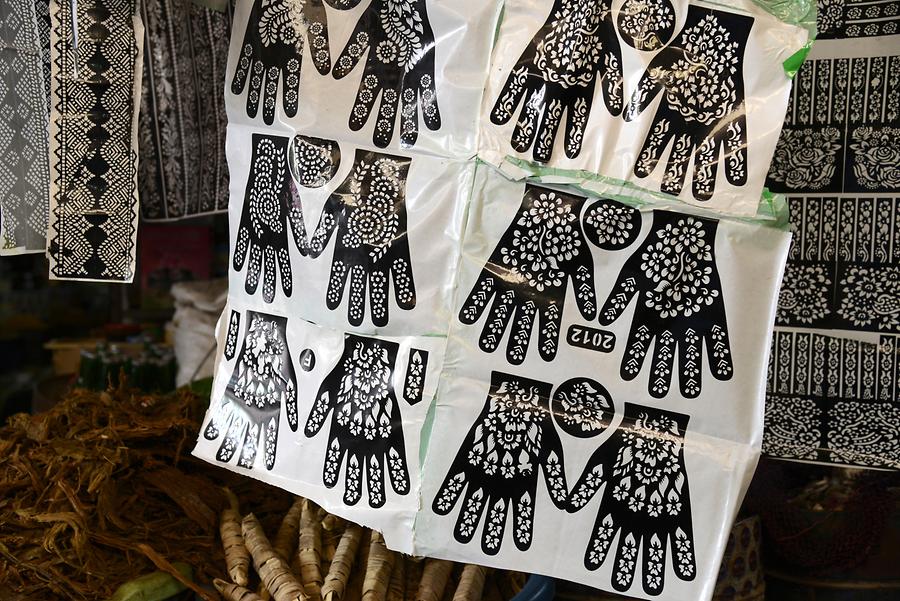 The heart of the old town is the suq. Henna artists canvass for customers right at its entrance. In artistically painted patterns the red henna dye protects against evil spirits and focuses on the blessing baraka, a kind of beneficent force. The decorations fade within 2 - 3 weeks by themselves.
Das Herz der Altstadt bildet wiederum der Suq. Gleich am Eingang werben Henna-Künstlerinnen um Kunden. Der rote Farbstoff aus dem Hennastrauch schützt in kunstvoll aufgemalten Mustern vor bösen Geistern und konzentriert das segensbringende Baraka, eine Art heiliger Energie. Die Verzierungen verblassen innerhalb von 2 – 3 Wochen ganz von selbst.