Marrakech - Tannery#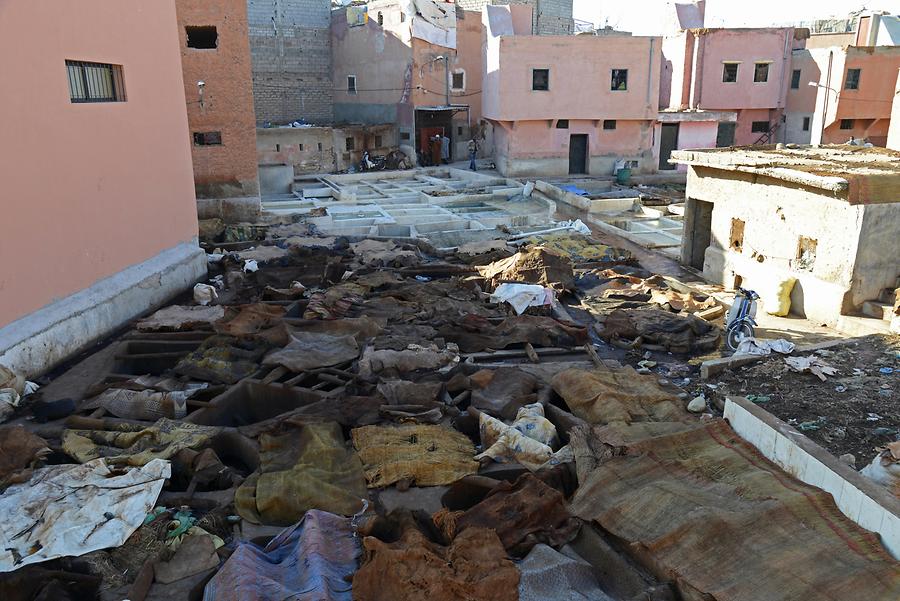 Escaping the hypnotizing spell of Moorish ornaments, a penetrating smell shows the way to the tanner's quarter. Leather and skins are still tanned in laborious manual work in an aqueous solution of manure, cattle urine and ashes.
Dem hypnotisierenden Bann der maurischen Ornamentkunst entkommen, weist ein beißender Geruch den Weg ins Viertel der Gerber. Dort werden nach wie vor Leder und Felle in mühevoller Handarbeit in einer wäßrigen Lösung aus Schweinedung, Rinderurin und Asche gegerbt.