Marrakech - Dar Menebhi Palace#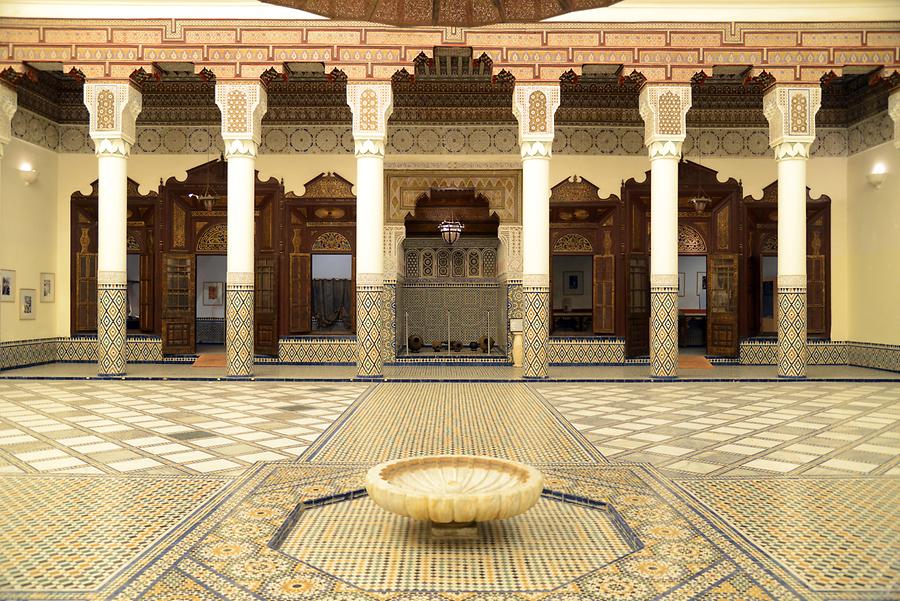 A similar destiny befell the vizier Mehdi Menebhi at the end of the 19th century. His elaborately renovated palace now houses the Marrakech Museum.
Ein ähnliches Schicksal ereilte auch den Wesir Mehdi Menebhi Ende des 19. Jahrhunderts. Sein aufwändig renovierter Palast beherbergt heute das Marrakesch-Museum.