Marrakech - Bahia Palace#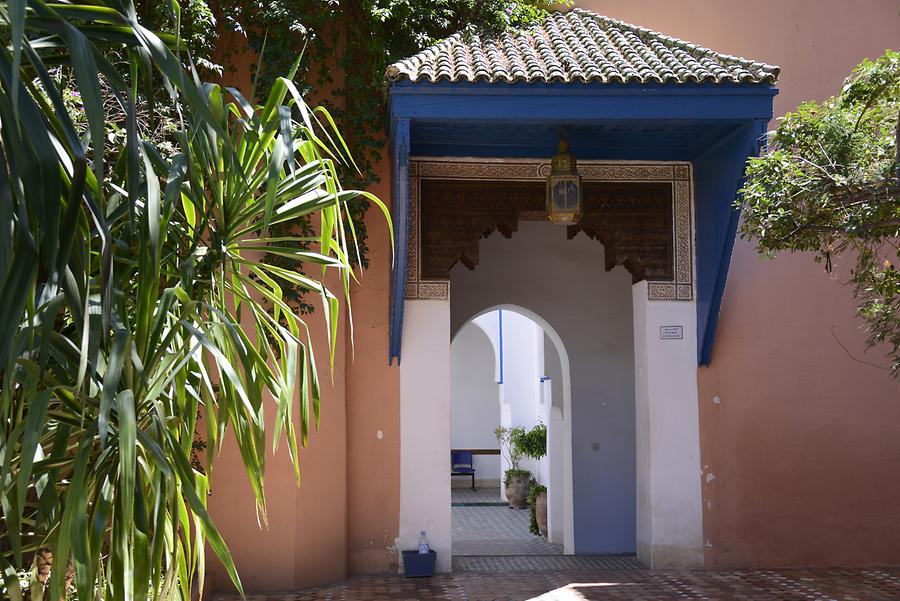 Not far away, the Bahia Palace visualizes the life of a Grand Vizier in the late 19th century. Viziers were among the sultan's closest advisers and were often in charge of jurisdiction. As ministers or heads of government appointed by the ruler, they had an almost unlimited plenitude of power.
Nicht weit entfernt veranschaulicht der Palast von Bahia das Leben eines Großwesirs Ende des 19. Jahrhunderts. Wesire gehörten zu den engsten Beratern des Sultans und waren oftmals für die Gerichtsbarkeit zuständig. Als vom Herrscher eingesetzte Minister oder Regierungschefs verfügten sie über eine fast uneingeschränkte Machtfülle.