Goulmima - Ksar#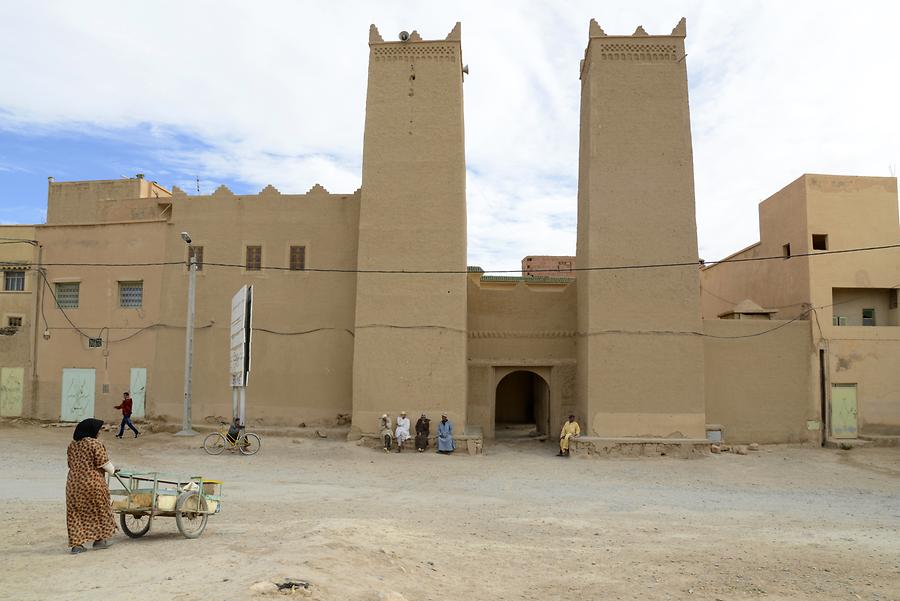 The people live in defined tribal units, which are divided into clans and extended families. Several related clans live together in a ksar, a fortified adobe village - as here in Goulmima
Goulmima, Morocco
. Outwardly, the walls or windowless façades provided protection against attacks by nomadic Saharan peoples. Only a few, once guarded gates lead into the village. There, multi-storey houses inhabited by extended families form an elaborate labyrinth of shady streets. They ensure a cooling air circulation and are easy to defend in case of invading enemies.
Die Menschen leben in festen Stammeseinheiten, die sich in Clans und Großfamilien unterteilen. Mehrere verwandte Sippen bewohnen ein Ksar, ein befestigtes Lehmdorf – wie hier in Goulmima
Goulmima, Morocco
. Nach außen hin boten Mauern oder fensterlose Hausfassaden Schutz vor Angriffen nomadisierender Völker aus der Sahara. Nur wenige einst bewachte Tore führen in das Dorf. Dort formen mehrstöckige, von Großfamilien bewohnte Häuser ein ausgeklügeltes Labyrinth aus schattigen Gassen. Sie garantieren kühlende Luftzirkulationen und sind im Falle von eindringenden Feinden leicht zu verteidigen.