Meknes - City Walls#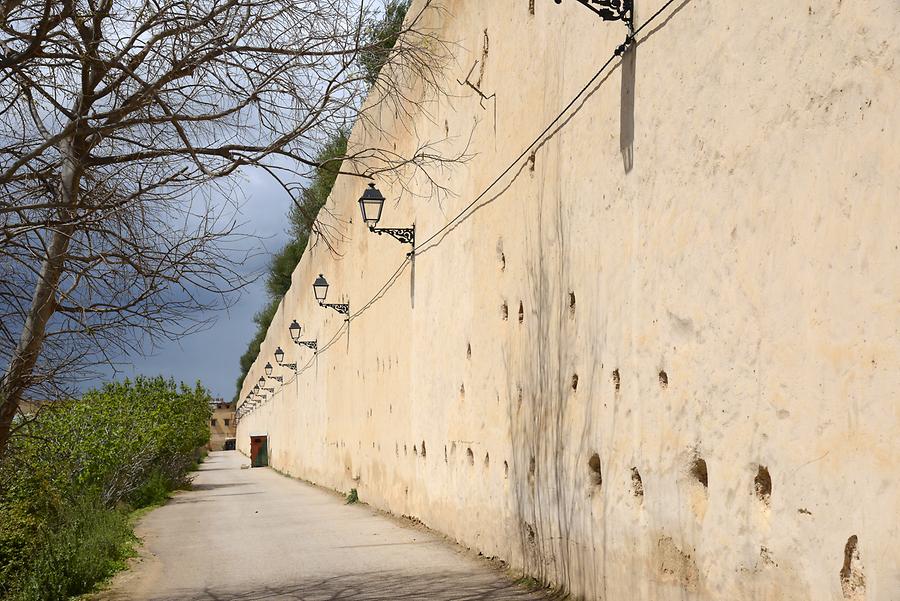 From the current royal city Rabat the way leads to Meknes
Meknes, Morocco
, which the second Alaouite sultan Moulay Ismail had chosen in 1672 as residential city. The ruler known for his cruelty and passion for grandeur decreed a monstrous construction program for Meknes. 30,000 slaves had to build gardens, palaces and city walls of 40 km, which made Meknes the mightiest fortified city in North Africa.
Von der aktuellen Königsstadt Rabat führt der Weg nach Meknes
Meknes, Morocco
, die der zweite Alaouitensultan Moulay Ismail 1672 zur Residenzstadt erhob. Der wegen seiner Grausamkeit und Prunksucht bekannte Herrscher verordnete Meknes ein monströses Bauprogramm. 30.000 Sklaven schufen Gärten, Paläste und Stadtmauern von 40 km Länge, die Meknes zur gewaltigsten Festungsstadt Nordafrikas machten.