Fes - Bou Inania Madrasa#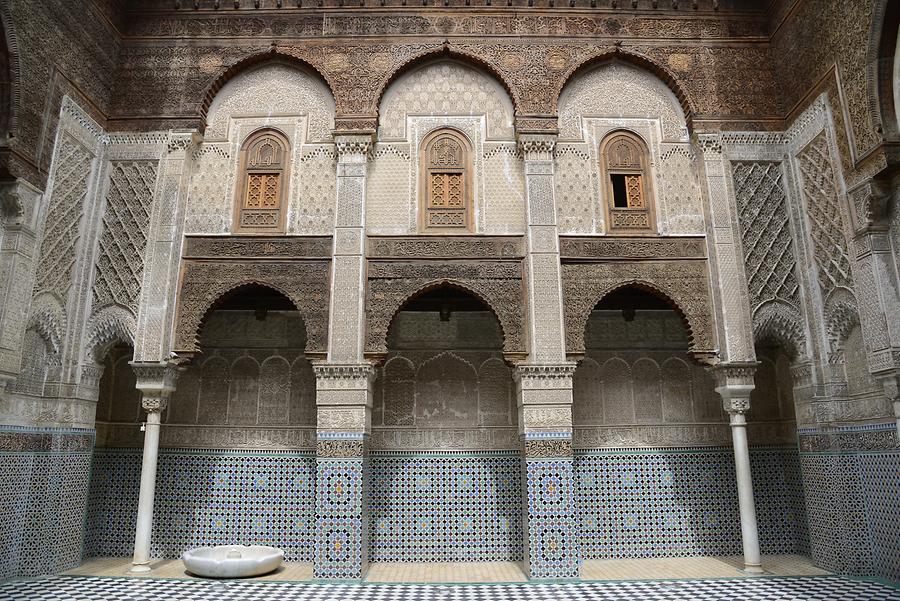 With this mid-14th century university, the Marinid dynasty created an unmatched masterpiece of mosaic and ornamental art. Finest cedar wood carvings, filigree arabesques in plaster and calligraphic suras merge into a meditative synthesis of the arts.
Mit dieser Mitte des 14. Jahrhunderts errichteten Hochschule schufen die Architekten der Meriniden ein unübertroffenes Meisterwerk an Mosaik- und Ornamentkunst. Feinste Zedernholz-Schnitzereien, filigrane Arabesken in Gips und kalligraphische Koransuren verschmelzen zu einem meditativen Gesamtkunstwerk.