El Jadida - Portuguese Cistern#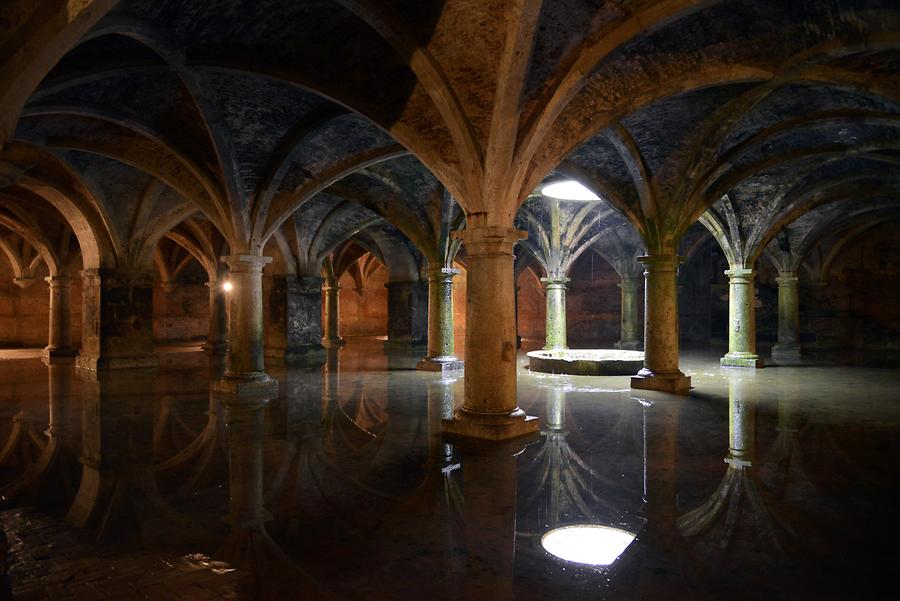 A special attraction of the Portuguese old town was already built in the 16th century, but rediscovered in 1927 only by accident: a huge complex of isterns under a late Gothic ribbed vault. The water reservoir became famous as the scary setting in Orson Welles' thriller 'Othello'.
Ein besonderes Monument der portugiesischen Altstadt wurde zwar schon im 16. Jahrhundert errichtet, aber erst 1927 zufällig wiederentdeckt: Riesige Zisternenanlagen unter einem spätgotischen Kreuzrippengewölbe. Berühmt wurde der Wasserspeicher als gruselige Kulisse für den Orson Welles Thriller 'Othello'.