'Parking Lot' for Donkeys#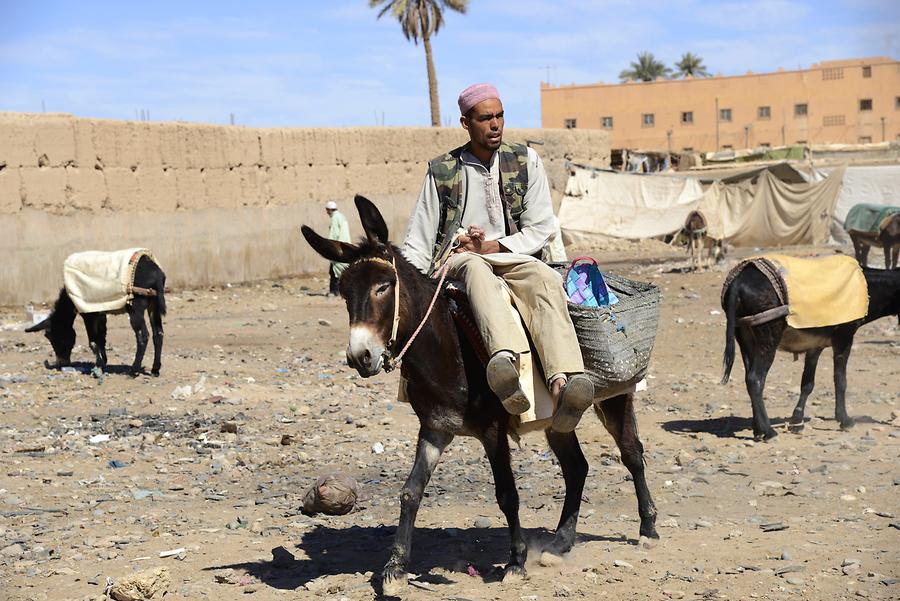 For the nomads of the area the big Sunday market is still of particular importance. Then, the area in front of the Suq becomes a huge parking lot for donkeys. By the way: many a donkey meets his 'mistress' here. For all those Berbers whose mares return from this Sunday trip being in foal, the market day has even paid off twice.
Für die Nomaden der Umgebung ist der große Sonntagsmarkt immer noch von erheblicher Bedeutung. Die freie Fläche vor dem Suq wird dann zum riesigen Eselsparkplatz. Übrigens: Hier trifft so mancher Esel seine Geliebte. Für all jene Berber, deren Stute trächtig vom Sonntagsausflug zurückkehrt, hat sich der Markttag sogar doppelt gelohnt.