Hassan II Mosque - Columns#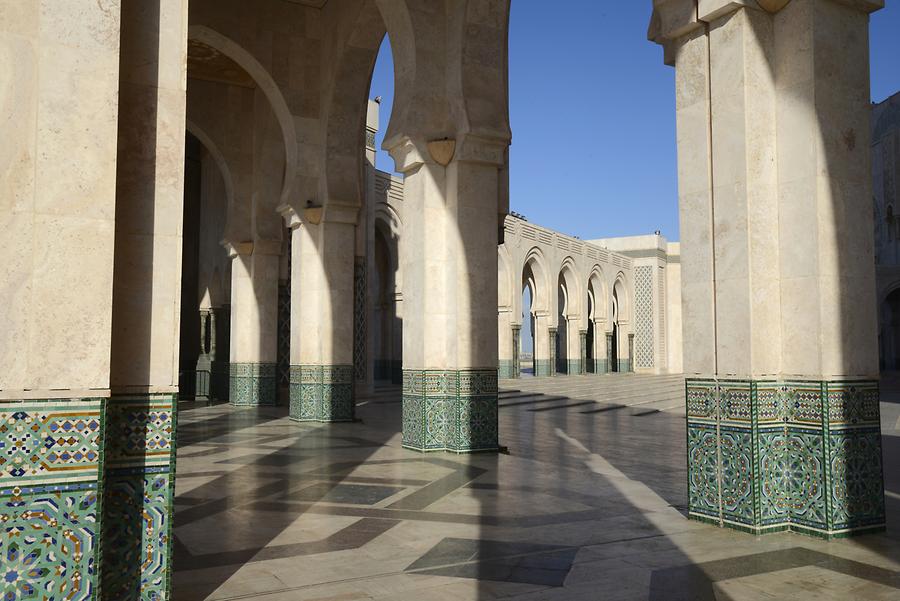 Around 35,000 craftsmen worked day and night for 7 years on this 'Lighthouse of Islam', using thousands of tons of the finest marble and granite. This Palace of God has 25,000 columns and 124 fountains plus 56 Murano glass chandeliers.
Etwa 35.000 Handwerker haben 7 Jahre lang Tag und Nacht am 'Leuchtturm des Islam' gearbeitet und dabei tausende Tonnen von feinstem Marmor und Granit verbaut. 25.000 Säulen und 124 Brunnen zählt der Gottespalast, dazu 56 Kronleuchter aus Murano-Glas.