Ghana#
In 1957, it became the first sub-saharan African nation to declare independence from European colonisation.
Ghana is one of the world's largest gold and diamond producers, and is projected to be the largest producer of cocoa in the world as of 2015.
Ghana has largest boundary with Togo which is approximately 877 km.
Ghana has shortest boundary with Burkina Faso which is approximately 549 km.
The largest river in Ghana is Volta which is 1600 km.
The largest export partner of Ghana is France.
The largest import partner of Ghana is China.
There are 6 seaports in Ghana.
Special facts about Nobel Prize winners#
Ghana has only 1 Nobel Prize winner Kofi Annan. (Counting winners if born in Ghana)
The first Ghana born Nobel Prize winner got this award quite late, 100 years after first Nobel Prize was awarded in 1901.
Tourist Attraction#
Fishermen ply their trade in the shadow of Elmina Castle, a former slave trading post.
National Facts#
The national sport of Ghana is Football.
The famous dance of Ghana is Adowa dance.
The famous dishes of Ghana are Fufu, Banku, Jollof Rice etc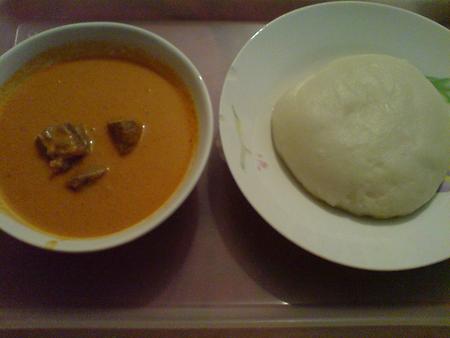 References#
Text marked as italic is taken from https://en.wikipedia.org/wiki/Ghana unter CC