Rock-hewn Church#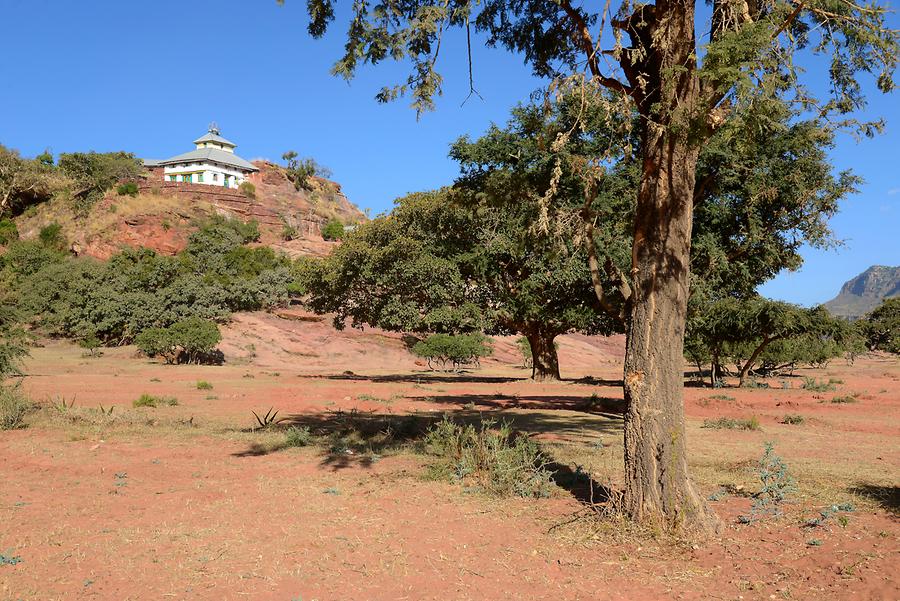 Until today many of the approximately 150 rock-hewn churches of Tigray are difficult to access because they were built far away from all roads or halfway through vertigo-inducing cliffs. They are particularly impressive in the area around Hawzen
Hawzen, Ethiopia
. As of the 8th century, monks chiselled monumental churches like sculptures into the red sandstone of secret, well-protected places.
Bis heute sind viele der etwa 150 Felsenkirchen Tigrays nur schwer zugänglich, weil sie fernab aller Strassen oder inmitten schwindelerregender Felswände erbaut wurden. Besonders beeindruckend zeigen sie sich in der Gegend um Hawzen
Hawzen, Ethiopia
. Ab dem 8. Jahrhundert meisselten Mönche an verborgenen, gut geschützten Plätzen monumentale Kirchen wie Skulpturen in den roten Sandstein.