Abuna Yemata - Inside#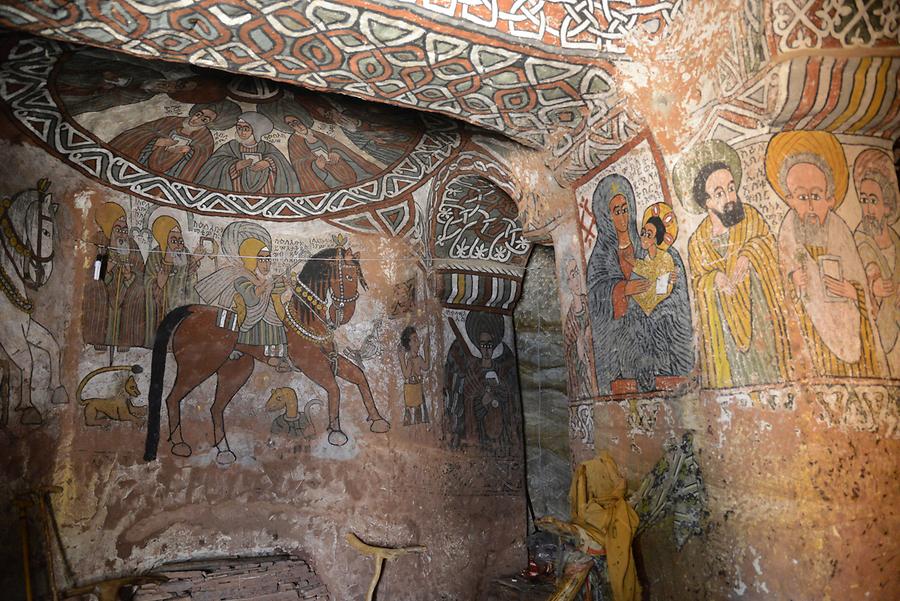 Colourful frescoes from the 15th century show the twelve apostles, and, below, the saint Abuna Yemata, the legendary founder of this unique church, on horseback.
Bunte Fresken aus dem 15. Jh. zeigen die zwölf Apostel und darunter zu Pferde den Heiligen Abuna Yemata, den sagenhaften Gründer dieses einzigartigen Gotteshauses.