Lake Ziway - Fishermen#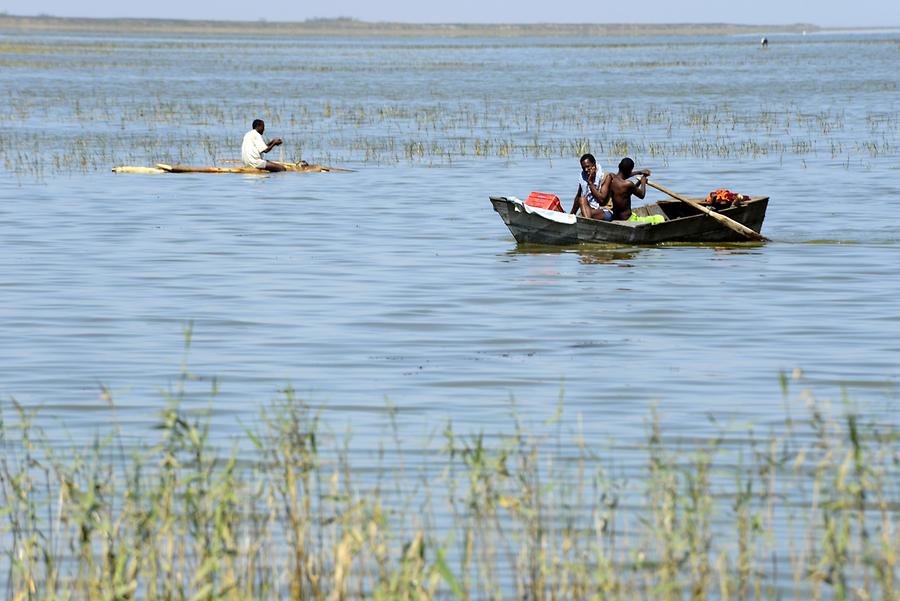 Unlike the plankton, the abundance of fish is limited. Only 31 species, including perch, carp and catfish, are netted on Lake Ziway.
Im Gegensatz zum Plankton hält sich der Fischreichtum in Grenzen. Nur 31 Arten, darunter Barsche, Karpfen und Welse gehen den Fischern hier am Ziway-See ins Netz.