Tigray Village - Shack; Interior#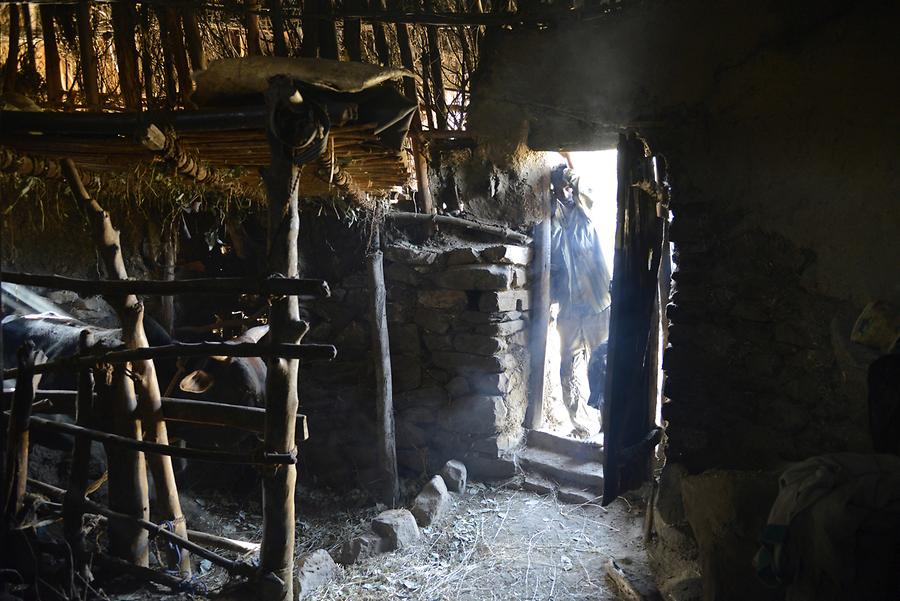 Inside the small circular huts, pets and people share the sparse space. Why the animals are taken along into the kitchen and the bedroom has a good reason: with their body warmth they are a natural heating in the cold nights of the highlands.
Im Inneren der kleinen Rundhütten teilen sich Haustiere und Menschen den spärlichen Platz. Warum man die Tiere mit in Küche und Schlafzimmer nimmt, hat einen guten Grund: Mit ihrer Körperwärme sorgen sie für eine natürliche Heizung in den kalten Nächten des Hochlandes.