Biete Medhane Alem at Night - Christmas Ceremony; Prayer Cane#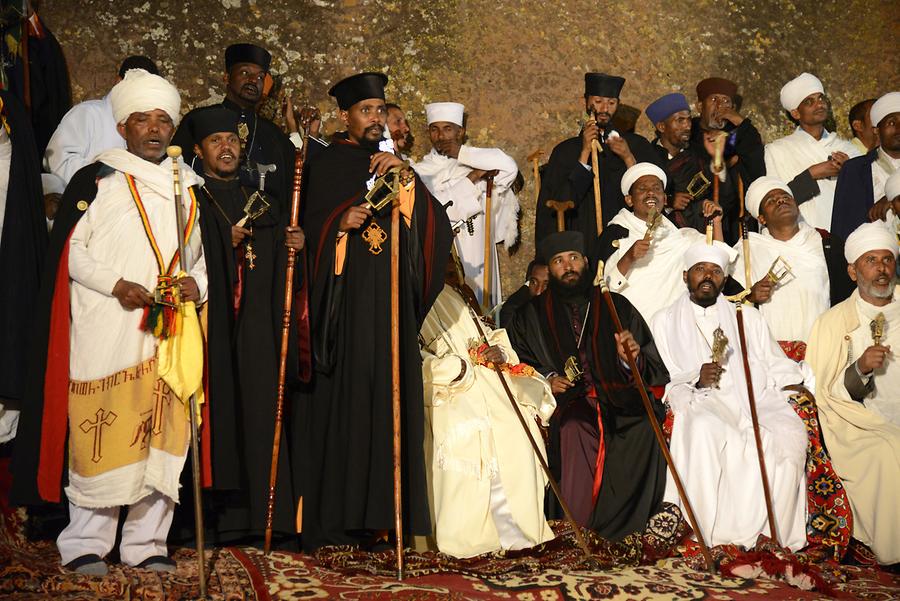 At ceremonies, the priests carry a prayer and dancing cane. He is to remind of Moses, who struck water from the rock with his cane. During the lengthy liturgies the cane is a welcome support. The Christmas ceremonies are among the longest ever. They wear on for more than 12 hours without a break, from the evening of 6 January to the morning hours of the 7th of January.
Bei Zeremonien tragen die Priester einen Gebets- und Tanzstock. Er soll an Mose erinnern, der damit Wasser aus dem Felsen schlug. Bei den langatmigen Liturgien gilt der Stock als willkommene Stütze. Die Weihnachtszeremonien gehören zu den längsten überhaupt. Sie ziehen sich ohne Unterlass über mehr als 12 Stunden vom Abend des 6. Jänner bis in der Vormittagsstunden des 7. Jänner.